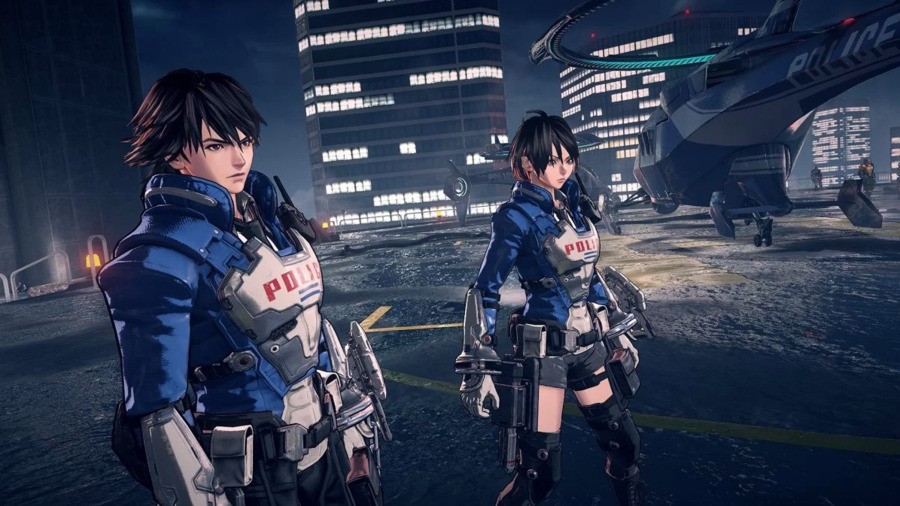 Astral Chain is arguably one of the most intriguing games on the Switch horizon. Being a completely new IP, its name might not carry the same weight as titles like Zelda: Link's Awakening and Pokémon Sword and Shield, but our comment boards are always full of hype and hope for the game and we think you're going to love it.
One of its key elements is the soundtrack, a whirring blend of electronica, metal and epic orchestral flares. The game's lead composer, Satoshi Igarashi, has shared a devblog discussing the soundtrack and providing several samples of how it changes depending on the scene at hand.
"In the early days of development, I talked with director Takahisa Taura about what sort of music he wanted the game to have. He strongly insisted that the combat music should be cool, with a rocking beat, and stand out dramatically from the non-combat background music. Astral Chain's score is built around that distinction."
He goes into specifics for those with an understanding of music production - like the fact that he downtuned the guitars to Drop G for ultimate heaviness and ensured that drum phrasings were strict and somewhat mechanical - but also talks about how different emotions are, for the most part, portrayed by a heavier emphasis towards a certain genre. You can see that in the chart below.
If you want to check out the samples and read about how they fit into the game, make sure to check out the full blog. You can hear pieces of gentle background music, as well as larger, dramatic pieces which will play during boss fights.
Astral Chain launches on 30th August. Are you planning on picking it up?
[via platinumgames.com]