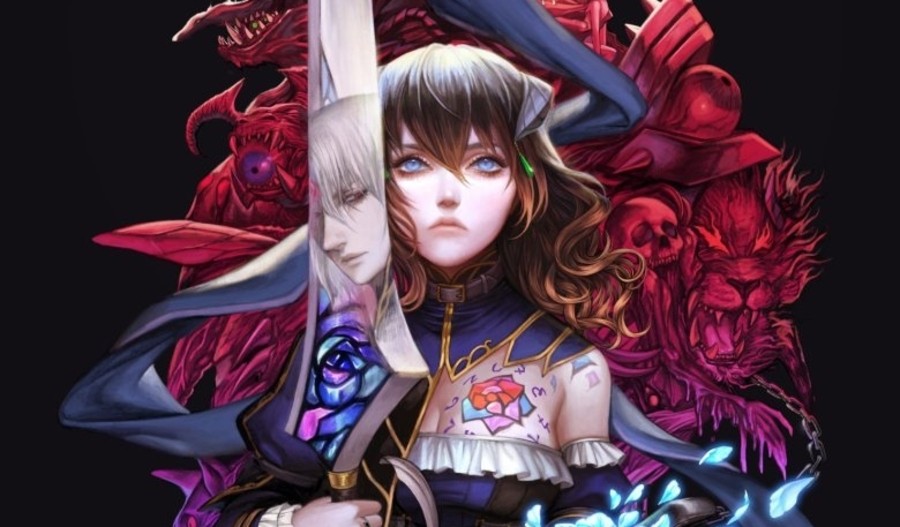 As much as we've been enjoying Bloodstained: Ritual of the Night here at Nintendo Life, it's hard to overlook the fact the Switch version has some serious issues. Assets are weaker than other versions, the frame rate is halved, the game can be unstable and the load times are also rather painful.
Fortunately, Koji "Iga" Igarashi and his team have acknowledged the problems with the Switch release and are now planning to issue a series of updates to enhance the overall experience. In a new Kickstarter blog post, these upcoming fixes for the game have been revealed and are estimated to arrive around mid-July.
---
Nintendo Switch (Status—fix being tested)
The fix is currently in test, the submission date we were working toward has been delayed due to a graphical bug that has reemerged.
We anticipate testing will be completed by next week, which would mean an ETA of public release during the week of July 15, 2019.
Improvements
Map Improvements
Map close button has been remapped to standard exit/close button
Marker button has been changed
Trail display button has been changed
Map scroll speed improved
Zoom in and zoom out improved
Zoom level retained when reopening the map
Auto-center when opening the map
Bug fix: No longer displaying enemies for completed quests
Fixed items getting stuck on walls/geometry
The functionality of waiting until the item is collected automatically has been left in, in case the issue persists.
Switch-specific Improvements
HD Rumble issues in certain areas of the game have been fixed
Enabled Traditional Chinese language option
Fixed instances where the game would crash while transitioning between rooms
Work has been done on the technical "non-visible" side of things to improve input delay, stability, and various optimizations. The teams are continuing to work on these items and we'll have future updates and plans to share soon.
"Iga's Back Pack" DLC
Nintendo Switch (Status—DLC approved, release imminent)
The DLC has been approved by Nintendo, we're just taking the final steps to make it go live.
---
It's great to see there is a mention of improving the input delay, stability and optimization, as these are all major problems in the Switch version right now. If you would like to find out more about this game, be sure to check out our review and also view Digital Foundry's video for the technical analysis.
How are you finding Bloodstained: Ritual of the Night on the Switch? Tell us below.
[via gonintendo.com]