Just in case you needed a reminder, Attack on Titan 2: Final Battle arrives on Nintendo Switch today. Koei Tecmo has shared a brand new trailer to celebrate its launch.
Final Battle is available as an upgrade pack for players who already own Attack on Titan 2 and also as a standalone release for anyone who wants to jump into the new content from scratch. It follows the storyline of the anime's third season, so players who are upgrading the base game will go straight into that Season 3 content, while those who pick up the new standalone game will get all three seasons in the same package.
If you're not clued up on your Attack on Titan games, this official description should point you in the right direction:
Attack on Titan 2: Final Battle offers gripping new gameplay modes to players, allowing them to experience the captivating narrative of the anime's Season 3 storyline and develop their own regiment to reclaim land from the Titans. In Character Episode mode, gamers follow the Season 3 storyline across three different timelines: the Scout Regiment, 104th Cadet Corps, and the Warriors - witnessing pivotal plot points through the eyes of key characters. In Territory Recovery mode; aspiring commanders can create their own dream team, using any of the over 40 playable characters on the roster to venture outside of the walls and fight to claim land back for humanity.
A wealth of equipment is supplied to the Scouts to tackle all shapes and sizes of Titans. The tried-and-tested Slashing Gear uses blades to deliver high damage to body parts. Those who prefer long-distance attacks can instead equip the deadly Shooting Gear; with two guns dealing quick-fire damage. The Thunder Spear and Gatling Gun are also on hand for those who need to deal higher amounts of spectacular destruction.
You can also learn all you need to know from our full review of the base game; we praised it for its fast, frenetic and exhilarating combat, even if it can get a little repetitive.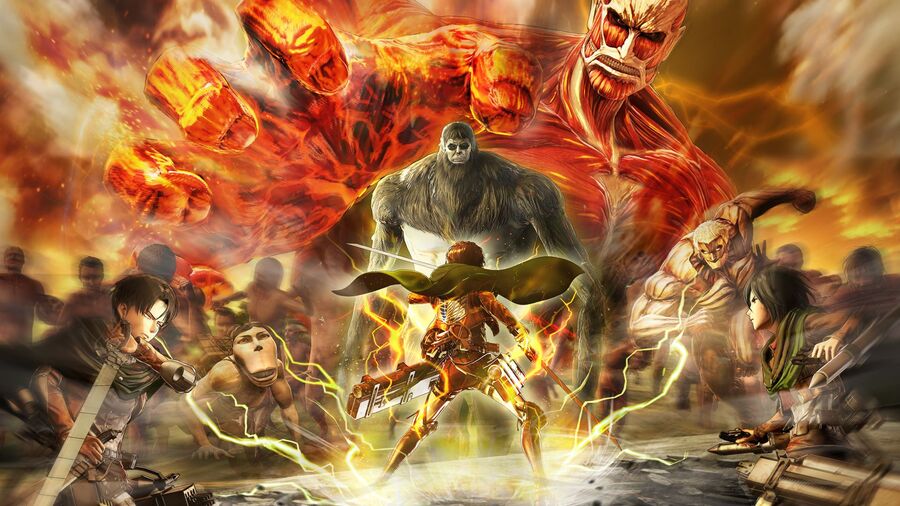 Are you getting stuck into Final Battle today? Let us know in the usual place.