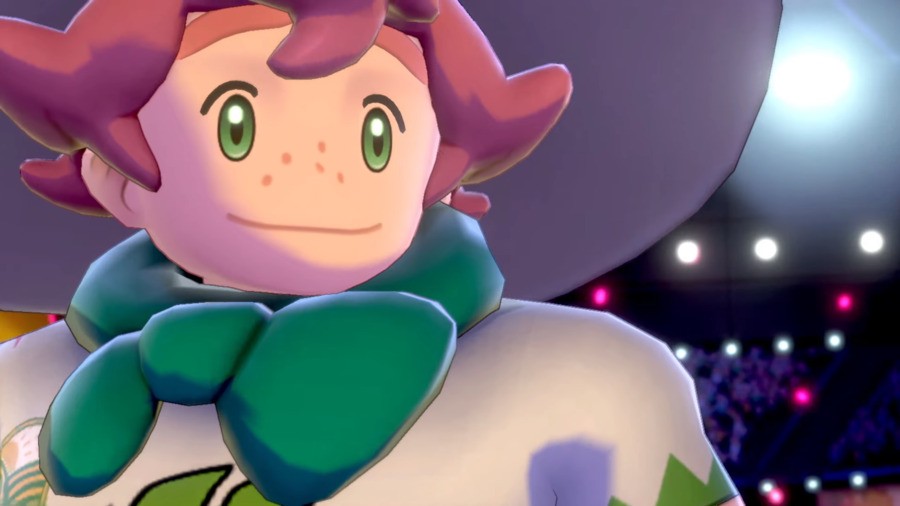 Since we were first introduced to the grass-type gym leader in Pokémon Sword and Shield earlier this week, something has been bugging us. No, he's not secretly a bug-type expert. It's something else altogether.
You see, if didn't already notice, this odd-looking fellow named Milo seems rather familiar. After a few days, diehard Pokémon fans have come to the conclusion this bulky individual is actually a transformed Ditto in disguise. If you need some more evidence, here's a round-up of what people are saying about Ditto (sorry, Milo) on social media:
https://twitter.com/LutroDraws/status/1136288643339960321
Some Pokémon fans even seem to think the official Pokémon Twitter account is pushing this theory by promoting its Ditto-themed plush line:
---
We were so curious about this, we decided to alter Milo's face ourselves. All you have to do is remove the character's eyes, brows and freckles. Here's the end result: Ditto!
Admittedly, "the truth about Milo" doesn't go much deeper than this, so what do you think? Is Milo a Ditto or is he just a regular gym leader who happens to look like a Ditto? Decide for yourself in the comments below.