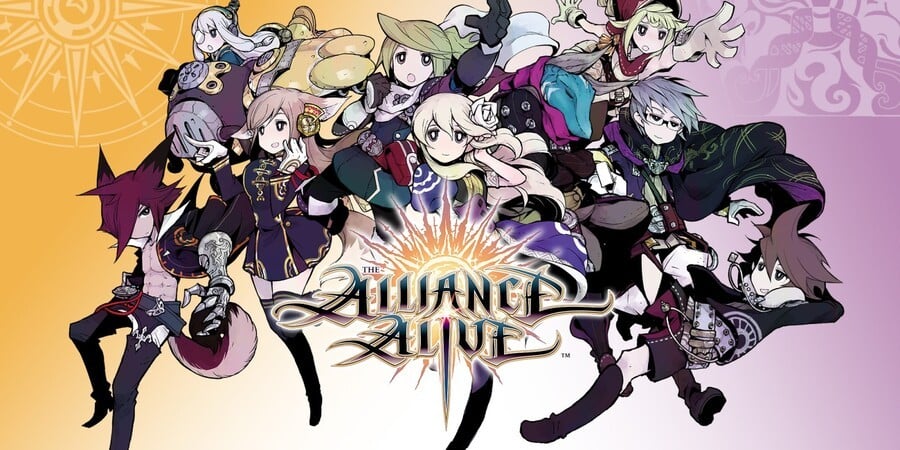 Following on from the confirmation The Alliance Alive HD Remastered would be made available on the Switch this Fall, the game's western publisher NIS America has now confirmed the local release dates. The remaster will arrive in North America on 8th October, in Europe on 11th October and in Oceania on 18th October.
As previously noted, this JRPG was first developed in 2017 by Cattle Call, with the assistance of Grezzo and FuRyu. The dream team behind it previously worked on The Legend of Legacy and classics such as SaGa, Final Fantasy and Chrono Trigger.
In our 3DS review, we gave this title nine out of ten stars and said the team did a top job addressing the complaints of its predecessor while building upon its strengths. The engaging story, expansive world, deep combat and unique progression options also made it a must-play for fans of the JRPG genre.
Here's a description of the story and a trailer comparing the 3DS version to the upcoming Switch release:
Humanity has been shattered and enslaved by invading Daemons from another realm. To reclaim their home and free their people, an unlikely fellowship of heroes will band together to spark a fiery revolution. Explore various Daemon-controlled realms, awaken your inner strength in the heat of battle, and form alliances to amass a force strong enough to stand against the invading forces.
You can also take a look at the limited edition physical release in our previous post.

Is this a game you'll be adding to your Switch library? Did you play the 3DS original? Leave a comment below.
[via gematsu.com]