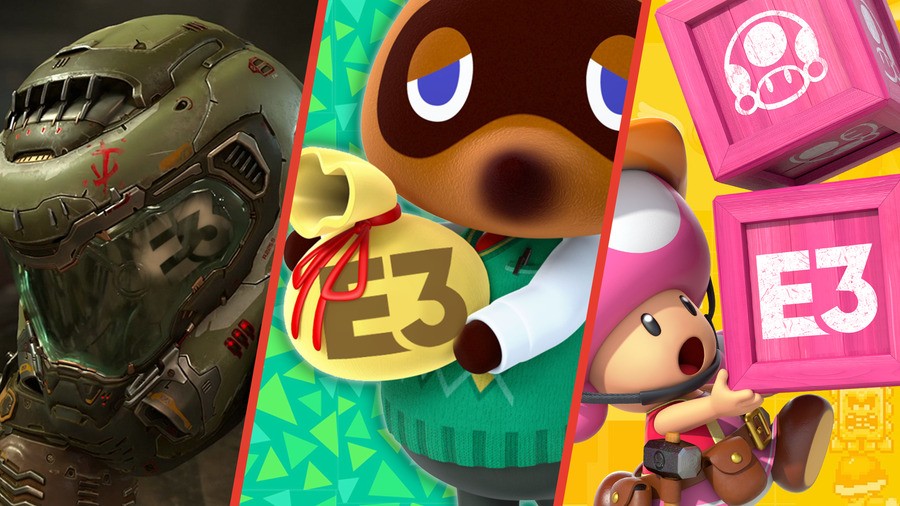 What games are Nintendo showing at E3 2019? Freshly minted Nintendo of America President Doug Bowser has said that "Games available this holiday season will be the focus of our booth", as has been the case for the last few years.
Show attendees will have the chance to get their hands on Pokémon Sword and Shield, The Legend of Zelda: Link's Awakening, Luigi's Mansion 3 and Marvel Ultimate Alliance 3: The Black Order - all playable on the show floor, plus 'more' that haven't been announced. Tantalising!
Below we've collected everything we expect the Kyoto company to bring to the show, plus big third-party Switch titles and a few games that will likely arrive next year or beyond that might make an appearance at this year's show.
We've also added a section for the biggest rumours doing the rounds at the very end. Some may be spurious or wishful thinking, but with Sony and Microsoft signing 'memorandums of understanding' and the Microsoft console-exclusive Cuphead coming to Switch, nothing is totally impossible.
Without further ado, let's all jump aboard the E3 Hype Train...
---
Not a bad lineup, and that's only the big ones we know about! A few surprise showings and the customary 'one more thing' and E3 2019 is shaping up to be a very good one for Nintendo. What are you looking forward to the most? Let us know with a comment below.