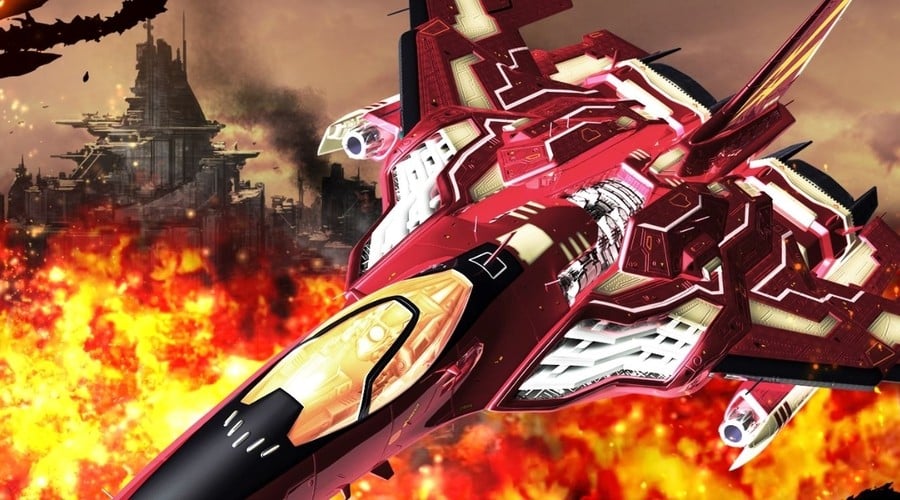 Raiden V: Director's Cut has now appeared on the official Nintendo site, providing us with more concrete info on its upcoming release.
We first heard about this one back in March, when a Taiwanese game rating suggested a Switch version could well be on the way. The game is now confirmed to be heading to Nintendo's console on 25th July; you'll be able to download a digital copy or pick it up at retail if you prefer.
A brief description and feature list have been shared (we've provided these for you below) and we also have our first batch of official screenshots.
Arcade hit Raiden first left its mark on the shooting genre 25 years ago. The easy to learn, hard to master series comes to the Nintendo Switch in its most modern and advanced form yet! Join the war for Earth's future-where the tide of battle holds constant surprises.

Game Modes:
• Story Mode - All new story full of twists and turns! The story alters depending on your performance!
• Boss Mission - Defeat bosses under special conditions and compete in the leaderboards!
• Gallery - Dozens of character, concept, and game art waiting to be unearthed!
Features:
• Supports 1 - 2 players (offline)
• New ship damage system (uses health bar, not lives)
• 3 distinct ships with different Defense, Mobility, and sub-weapons
• New "Cheer Attack" that greatly boosts sub-weapons for a short time
• Voice Acting for the first time in the series
• Director's Cut exclusive levels
Further digging reveals that the game is expected to take up 3.7GB of space and will support both online play and the save data cloud feature.
Are you excited to check this one out? Our list of the best shmups on Switch might just be about to get even bigger...