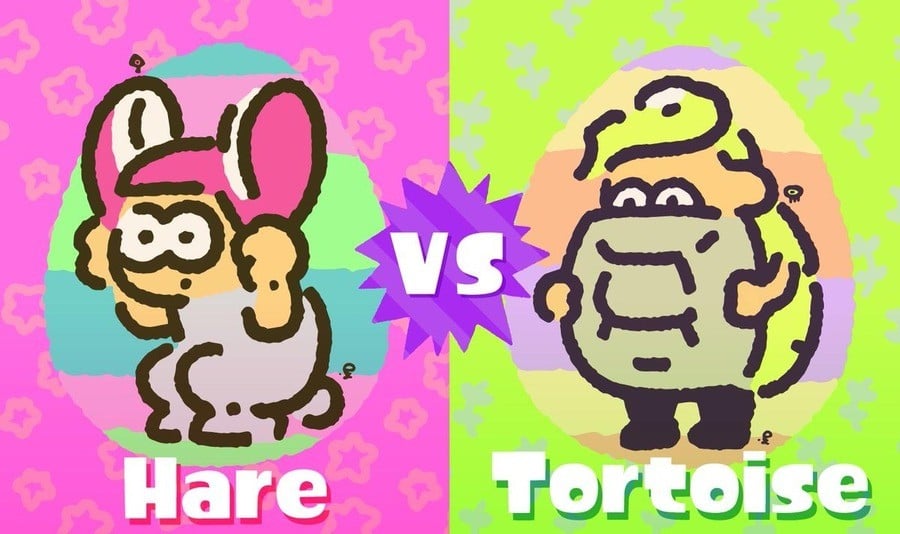 Last weekend, Team Hare took on Team Tortoise in the Splatoon 2 SpringFest. The votes have now been tallied up:
The #Splatoon2 #SpringFest numbers are in, and #TeamHare rewrites the story with a 2-1 win! Thanks to all the rabbits and turtles that joined in this #Splatfest, and be sure to grab your Super Sea Snails in Inkopolis Square!
Did you participate in the SpringFest? Were you on the winning side? Let us know in the comments.
[via twitter.com]