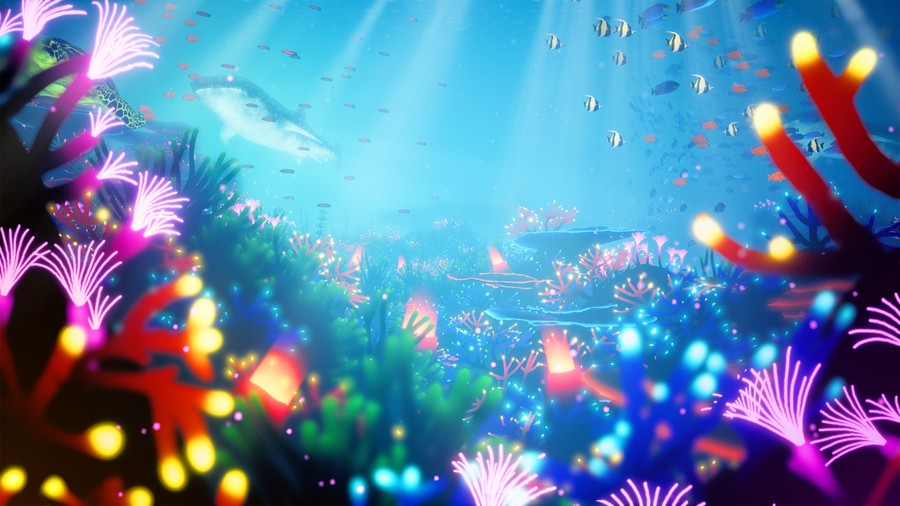 A brand new puzzle game is on the way to Switch next month called Koral, allowing players to explore a "beautiful" underwater world. A release date of 16th May has been confirmed.
To be a little more clear, the player's goal is actually to bring life back to coral reefs underwater. You'll need to solve puzzles to heal the coral reefs, bringing beauty back to the ocean around you, but you can flow anywhere you like to find new ways to transport your healing energy to other reefs.
We have a little more information for you thanks to a recent press release:
With its light puzzles elements and various challenges, you will learn about stunning sea facts and discover out of this planet worlds. Koral will feature 15 different sea environments and 32 collectables and the core gameplay features plenty of accessibility features to make the game accessible by default to a wide, large audience including casual and non-videogame players.
Interestingly, on the same day that the game hits the eShop, a 'Making Of' video will also be shared to explain how the game was developed. Koral was created on a sailboat in a pristine marine reserve called Cap De Creus; every step of the way was recorded, including the challenges that come with trying to develop an entire video game on a boat, and the most interesting parts will be featured in the video.
Koral will be available on 16th May for $11.99. Are you interested in this one?