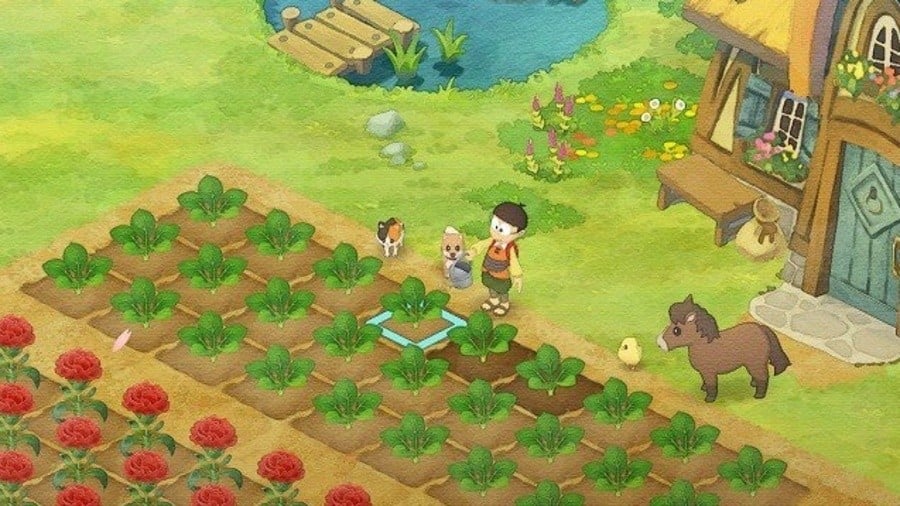 As you may well be aware, Doraemon Story of Seasons - a crossover title featuring elements of both Japanese manga series Doraemon and Story of Seasons - is launching in Japan this June. In case that wasn't enough for you, it has now been confirmed that another Story of Seasons game is currently in development, separate to that release.
The news comes from the latest issue of Weekly Famitsu in Japan, which contains an interview discussing the Doraemon crossover. The interview features several interesting points about that game, while also teasing this second game in development. The folks over at Gematsu have shared the following list of key points:
- Doraemon Story of Seasons is a project that was launched by Bandai Namco's Koji Nakajima, who was a fan of Harvest Moon: Back to Nature.
- Unlike past Story of Seasons titles, Doraemon Story of Seasons has a proper main story (as opposed to just working on the farm).
- The theme is family, and the main story focuses on love for one's family.
- Working on the ranch is the player's main task, and at first the farm work will be quite hard.
- Doraemon's secret gadgets will help resolve the things that "inconvenience you" in Story of Seasons.
- The "At Gungun," which causes crops to grow immediately, is an expendable item, so it cannot be used carelessly.
- Other than Doraemon Story of Seasons, work is underway on a new Story of Seasons game, according to Marvelous' Hikaru Nakano.
Are you a Story of Seasons fan? Will you be keeping an eye out for more announcements on this going forward? Let us know your thoughts below.
[via gematsu.com]