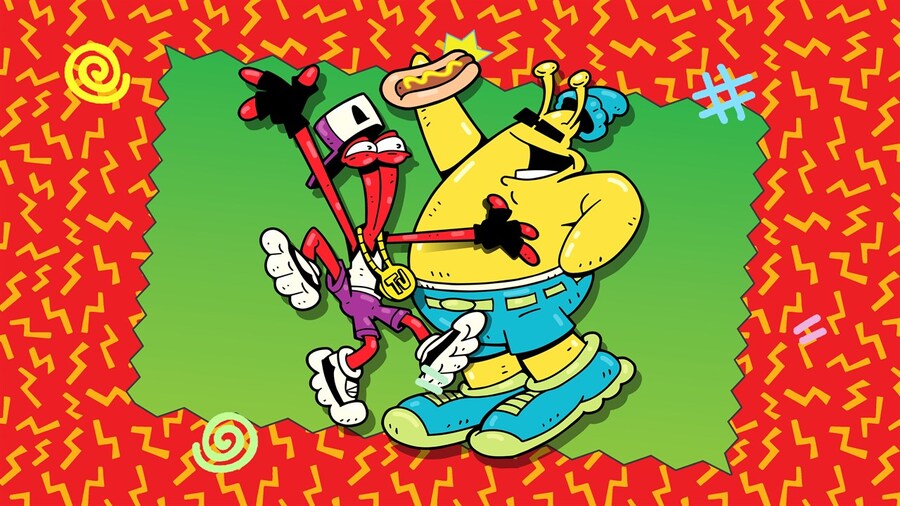 ToeJam & Earl: Back in the Groove launched at the start of this month, bringing its "funky fresh roguelike adventure infused with old skool hip-hop" to Switch and other platforms with a nostalgic bang. The game's developer, Humanature Studios, has now updated its original Kickstarter page with some early sales info - and things are looking good for Switch.
It may well have only been out for 20 days, but early sales momentum can be essential for a game's success and can often provide a decent look at which platforms are likely to perform the best in the long run. The update notes that more than 25,000 copies have been sold on Switch, with the grand total for all platforms standing at "around 53,500". We've done the maths, and that's roughly 46.7% of sales on Switch versus all other platforms. Not bad at all.
"As of right now, we can only give general sales data, but we can say that physical and digital combined, we're at over 25,000 units sold on Switch, 12,000 on steam and PS4 each, and around 5,500 on Xbox, for a total of around 53,500 units sold between presales and launch. So far so good!
As we've mentioned before, we need to sell around 150,000 lifetime to break even as we do have money that needs to get paid back (this game was in development for a long time!), so we have a little way to go, but that's a great start and we think if we can keep momentum rocking, we can do this!"
The Kickstarter update also provides more info on the studio's progress with fixing bugs - including ways for players to get in touch with feedback - and more. Feel free to check it out in full here.
So, another success for Switch and another developer happy with sales on Nintendo's platform. Have you played ToeJam & Earl: Back in the Groove on Switch?
[via kickstarter.com, gonintendo.com]