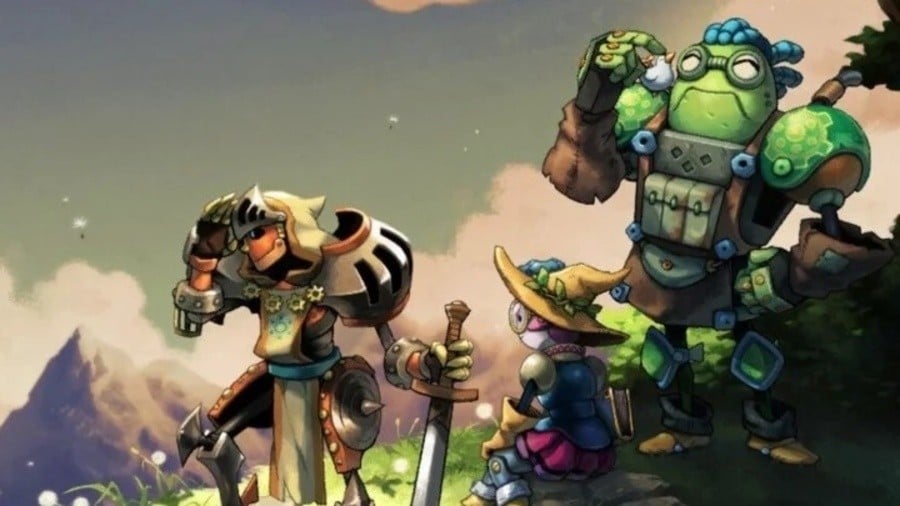 Thunderful Publishing and Image & Form have confirmed SteamWorld Quest: Hand of Gilgamech will be released next month on 25th April, after its launch date was revealed ahead of schedule last week. The game will be exclusive to the eShop "for the foreseeable future" and will set players back $24.99 / €24.99 / £22.49.
This latest entry in the series is Image & Form's first RPG and is switching things up with card-based battles, where you must build, craft and upgrade your heroes decks. You'll lead a party of aspiring heroes on an exciting quest filled with treasure, dragons, vivid worlds, magic, knights in shining armour and turn-based combat.
This is what the studio's CEO Brjánn Sigurgeirsson had to say about this upcoming release:
"The SteamWorld community has asked us to make an RPG for a long time, so I'm really happy and satisfied that we're delivering such a polished title way sooner than anyone expected. Since we announced in January we've watched the growing excitement among gamers, press and content creators. I'm confident that fans of RPGs and previous SteamWorld games will adore SteamWorld Quest because it's an absolute gem. We will keep the momentum going via our website and social media channels until the release and beyond."

Will you be downloading this game next month? Tell us below.
[via twitter.com, nintendo.com]