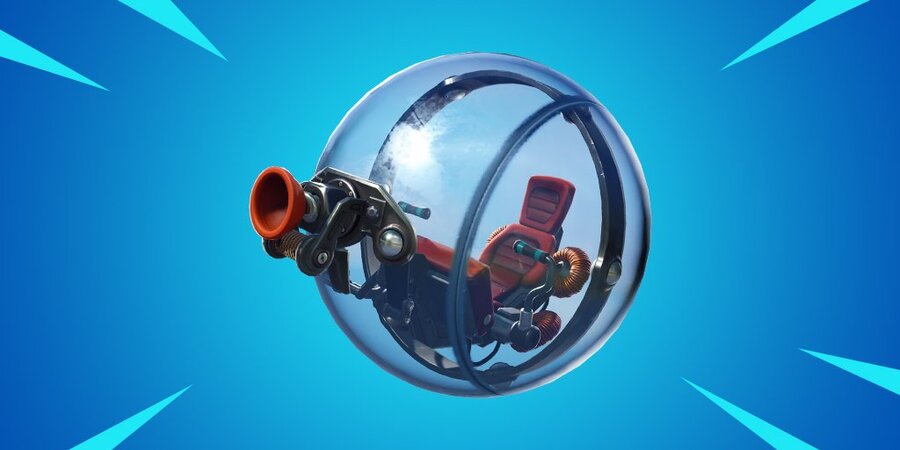 Fortnite developer Epic Games recently hinted at a new, single-player vehicle coming to the game at some point in the future and, as you might expect, fan speculation immediately went into overdrive. That new addition appears to be The Baller - a giant hamster ball-like vehicle with a Grappler plonked on the side. We doubt many had predicted this.
The news comes from Fortnite's very own in-game messages, presented to players in between rounds. The message for The Baller is as brief as ever, with details still to be released on how it will work and when players will be able to get their hands on one.
"Round and Round We Go

Roll through the competition with the newest vehicle, The Baller!"
Twitter user and Fortnite data miner @lucas7yoshi_ recently discovered what appear to be charger bases, where The Baller will presumably sit to gain energy to move around. These have since reportedly been spotted in-game, too, so we doubt it'll be long before the vehicle arrives - perhaps in this week's update?
As Eurogamer points out, The Baller looks very similar to Jurassic World's hamster ball-like vehicles; as long as there aren't any dinos out there just waiting to rip our faces off, we're definitely up for having a go in one of these.
Do you still play Fortnite regularly on Switch? Will you be giving these a go when they appear in the game? Let us know in the comments.
[via eurogamer.net, fortniteintel.com]