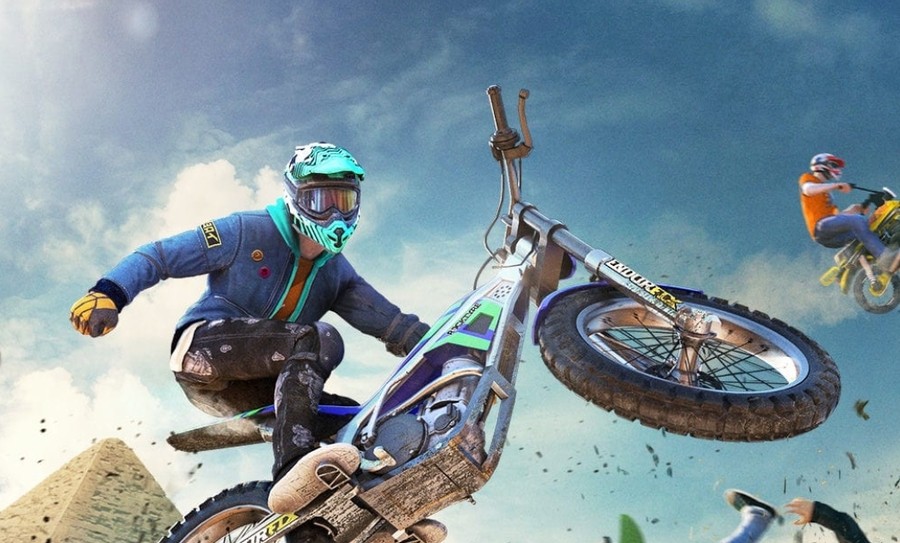 If you've viewed any screenshots of the recent Ubisoft release Trials Rising on the Switch eShop, you might have noticed these images don't match the quality of the visuals in the game. As pointed out by Kotaku, this is because these are clearly shots from another version.
Unfortunately, this is a common practice within the industry, when a company wants to show its new game in the best light, rather than resorting to blurry or grainy images of the real thing. Ubisoft has admittedly been caught out in the past for showing stunning trailers and screenshots of upcoming games, only for the final product to fall short. Watch Dogs, we're looking at you.
If you head over to the Nintendo website and view the Trials Rising page, you'll see images well-above the quality of the Switch version. It only adds fuel to the fire, when last week during the beta it was discovered there were "shocking" differences when the Switch version was compared to other platforms. Digital Foundry yesterday followed this up, noting the excessive use of fog in the Switch beta, along with low-quality alpha effects, 720p output, and a 30fps cap.
Below is a screen capture of the Switch beta from the recent Digital Foundry video:
And here's a screenshot from our very own review:
This practice got so out of hand within the industry, the term "bullshot" was coined to call out deceptive screenshots.
What do you make of all this commotion with Trials Rising on Switch? Are you concerned about the performance and visuals in a game like this? Would you consider another version of this game as a result? Tell us in the comments.
[via kotaku.com]