Tribetoy has revealed that its action-strategy airship adventure Bow to Blood: Last Captain Standing is heading to Nintendo Switch this April.
The game is a single-player action-strategy roguelike in which players must oversee a flying airship in a multi-stage competition being broadcast as a deadly reality TV show. You'll have to manage your ragtag crew to keep your vessel afloat, fend off incoming attackers, gather resources, and search for treasure, and - in a The Hunger Games-style twist, you'll even need to forge temporary alliances to work against the biggest threats in the game. Of course, only one captain can be victorious, so these friendships won't last for long.
The original Bow to Blood launched as a PlayStation VR exclusive last August; our friends over at Push Square described it as "a solid experience that builds upon the foundations" of other VR titles. This newly-made multiplatform release is said to build upon that release with "a slew of new content", enhancing the game with an all-new Hard Difficulty setting, more enemy ships, and improved art.
Tribetoy Co-Founder and Director of Design, Matthew Hoesterey, has said the following in a press release today:
"Bow to Blood is truly unlike anything out there, with its mix of naval combat, airship management, and diplomacy. We're thrilled that a whole new audience will get to discover it in this multiplatform release this April."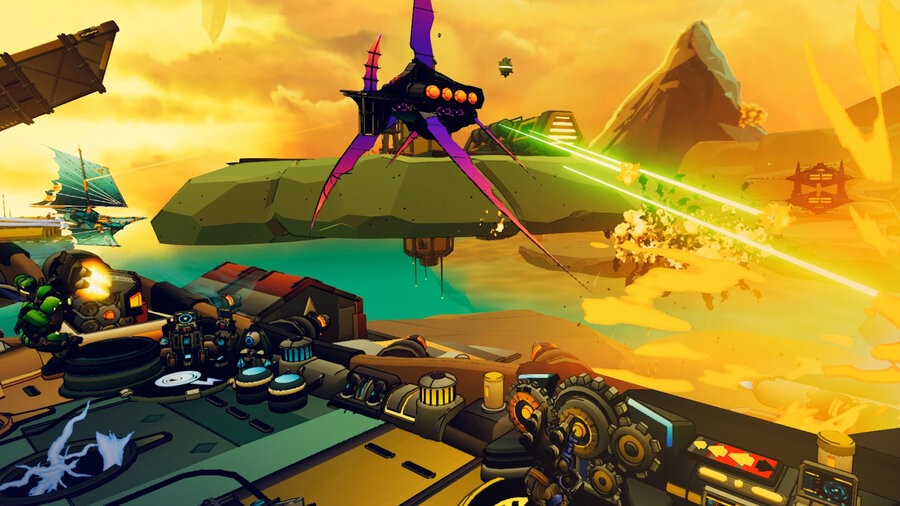 Have you played this one on PlayStation? Do you like the look of what you see? Let us know if you'll be keeping an eye on this game in the comments below.