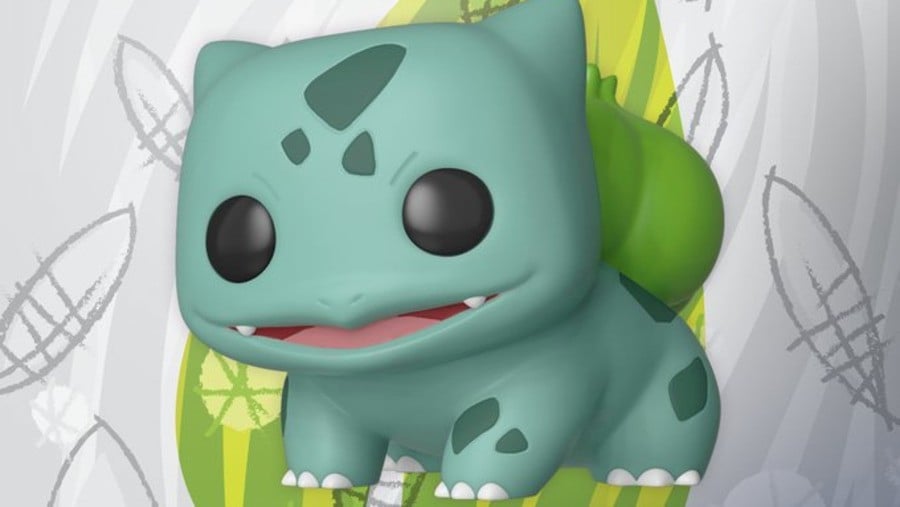 Yesterday saw the reveal of Funko's latest Pop Vinyl figure, the Pokémon series' very own number one, Bulbasaur. If you instantly fell in love with its never-ending stare of eternal doom and sacrifice, you're in luck, as pre-orders have now opened.
US buyers can snap up their own figure via Amazon; the listing has the Pop available for $10.99 and says that it will be released on 15th April (contradicting the 27th February release date mentioned yesterday). Bulbasaur has already shot right up to the number one in Amazon's Toys & Games charts, so you can bet it's incredibly popular.
Getting a hold of the figure in Europe is proving to be more of a challenge at present (sadly, Amazon US isn't shipping the product worldwide). One UK retailer, Pop In A Box, had the figure available temporarily, before closing the page and leaving a message which reads "Bulbasaur has been taken down while we confirm availability in Europe".
Hopefully the figure will make its way to Europe either by the expected release date or soon after, but it's too early to say at the moment. Make sure to keep an eye out if you're super keen to have one.
Will you be getting your pre-order in immediately? Do you need this Bulbasaur in your life? Tell us below.
[via amazon.com]