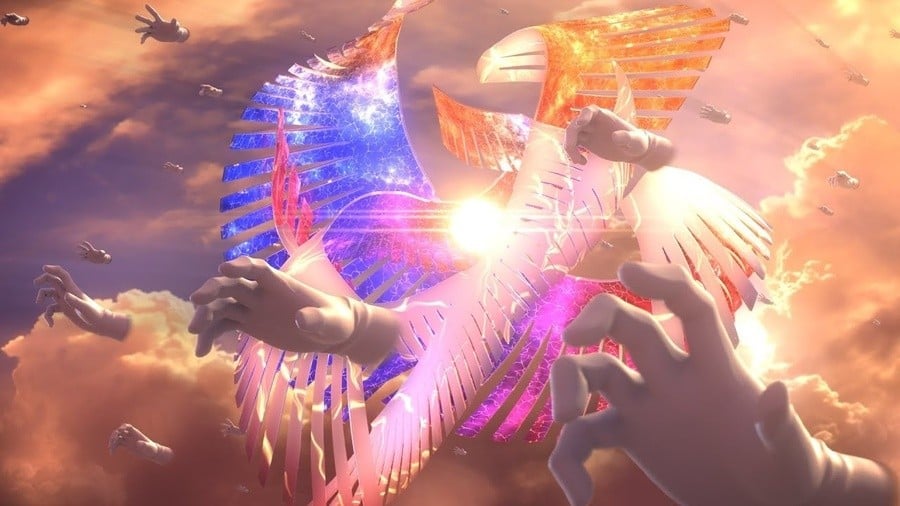 Super Smash Bros. Ultimate has more than 800 songs. If there's one standout track, it's arguably "Lifelight" - the main theme for the latest entry. Last November, we found out the English-language version of the track was performed by the singer and voice actor, Abby Trott. Previously, she's been featured in the credits for Spider-Man, Halo Wars 2, NieR Automata, and Phoenix Wright: Ace Attorney - Spirit of Justice to name a few.
In a recent interview with the French website Puissance Nintendo, Trott revealed what it was like to discover she would be the voice behind the iconic track and how it all came about in the first place. In typical fashion, she auditioned for an unknown part. When she found out she would feature in the new Smash Bros. naturally she was thrilled as a "life-long" Nintendo fan:
"I was lucky enough to have the opportunity to audition through Cup of Tea Productions, and at the time I had no idea what the audition was for. For the first round, I submitted my singing demo. The second round involved singing a requested song (not "Lifelight"). I ended upbeingcast, and CRIED when I found out what the project was. As a life-long fan of Nintendo, being a part of Smash Bros. Ultimate is really special to me. I love "Lifelight" so much."
Prior to the recording of the English version of Lifelight, all Abby had heard was the instrumental version of the new song in Ultimate. It was her job to develop a unique interpretation. All up, she spent a day in the studio working out an approach and then recording:
"I believe we recorded around the same time, so I had only heard the instrumental track. I was lucky enough to have the incredible Greg Chun as my musical director, and with input from Nintendo regarding the mood and emotion of the song, we developed our interpretation."
The talented singer has been overwhelmed by the love she's received by the fans of the game and said it was a humbling experience:
"I have been utterly overwhelmed by the love received by fans for "Lifelight." Reading everyone's comments and messages, and listening to all of the different covers has been utterly amazing and humbling. As an artist, and as a Nintendo fan myself, I was so nervous when the song was released- I just hoped that fans would love it as much as I do."
When asked if she would ever perform the song live on stage, this is what she had to say:
"Unknown! We shall see."
[via p-nintendo.com]