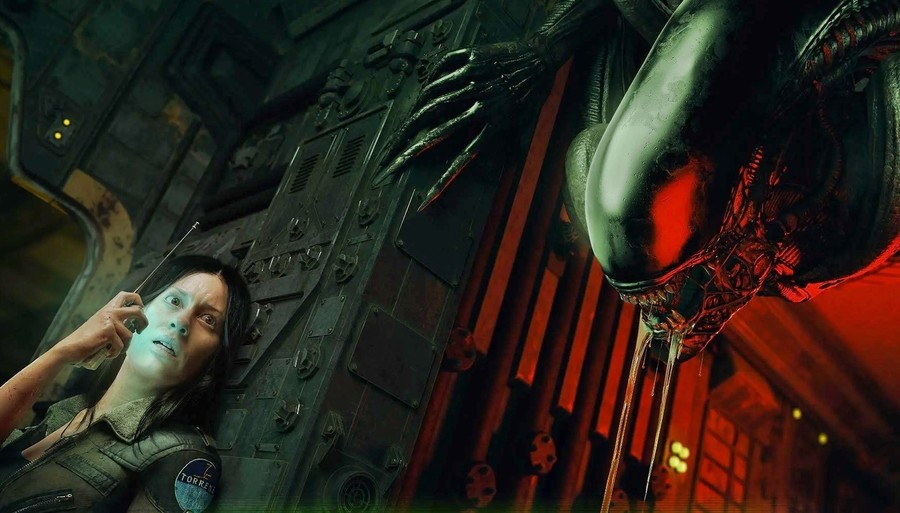 The Alien video games based on the popular sci-fi horror movies of the same name have had many ups and downs over the years. The latest game Alien: Blackout - by FoxNext Games, D3 Go! and Rival Games - arrives on Android and iOS devices on 24th January. It has drawn comparisons to the Five Nights At Freddy's series and requires players to keep a bunch of NPCs alive by monitoring the surrounding environment and guiding them with touch input.
If it was to be released elsewhere later down the line, apparently the first console in consideration would be the Nintendo Switch. DualShockers recently had the chance to speak to FoxNext Games' Vice President TQ Jefferson about the new entry in the Alien video game series. When asked if the title would be ported to the Switch, considering the device has a touchscreen, here's what Jefferson had to say:
"I think Switch is a good one to bring up and we've certainly seen many games go from mobile to console or more likely console to mobile. If I had to pick a platform to put it (Alien: Blackout) on, I'd pick Switch."
The Aliens series doesn't have the best relationship with Nintendo platforms in recent times. The first-person shooter Aliens: Colonial Marines was revealed for the Wii U in 2011 and never saw the light of day. In the same year, WayForward and Sega released Aliens: Infestation on the DS.
Would you like to see the Alien video games make a return to Nintendo's latest system? Tell us below.
[via dualshockers.com]