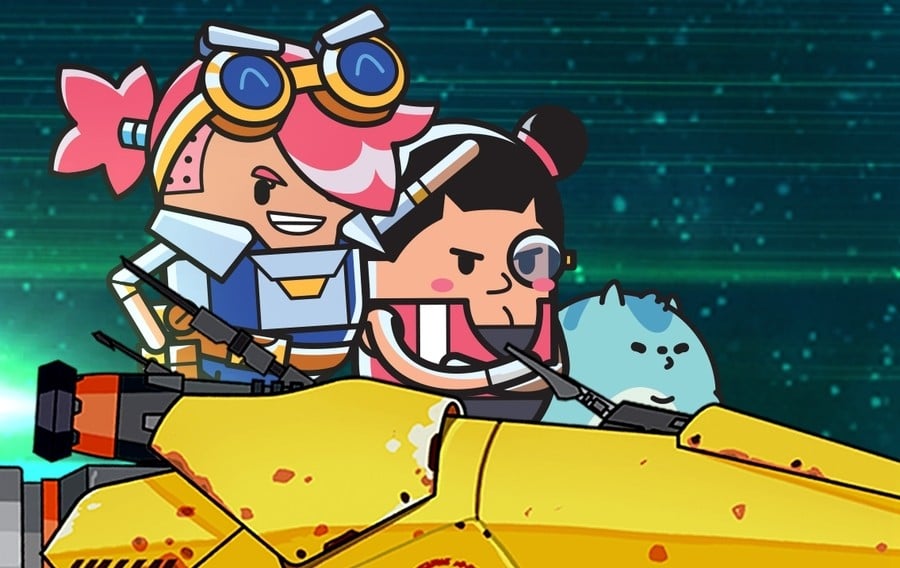 Last year in July, potato lovers worldwide rejoiced when Daylight Studios and Rising Star Games released Holy Potatoes! A Weapon Shop?! on the Switch eShop. In this wacky potato-themed game, you had to grow a weapon shop while expanding your business across the universe.
Now, the second entry in the trilogy series will arrive on the Switch eShop next week - in both North America and Europe - on 17th January for $14.99/€14.99/£12.99. If you missed the initial announcement in March 2018, this is a game where you must manage your very own spaceship while exploring the universe. Here are some of the features in the title, direct from the PR:
Micro-manage your crew and craft weapons to create the greatest spaceship ever seen.
Fight enemy ships in turn-based combat - will you show mercy or blast them to tater tots?
Explore the universe to complete missions and uncover an ever-changing storyline.
Want stress-free pew-pew action? Try Casual mode and take the pressure off!
A charming, vegetabulous soundtrack of over 150 tracks by the talented Jeff "Pumodi" Brice will keep you entertained while blasting your foes to bits!
Take a look at the amusing trailer below:
The third and final game Holy Potatoes! What the Hell?! will follow this release.
Leave your best potato puns in the comments below. We're sure they'll be spud-tacular.