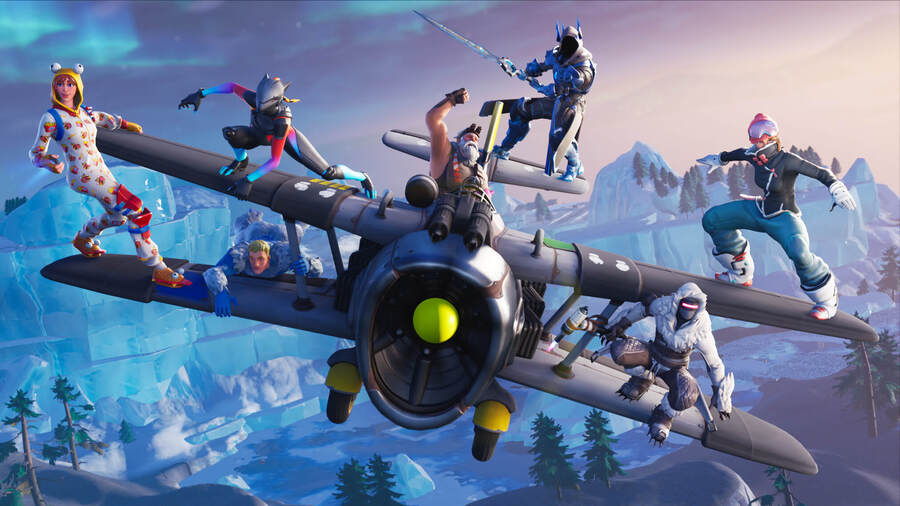 One of the most requested features for Fortnite on Switch, ever since it came to the console earlier this summer, has been to include the missing Career tab. This menu screen, which is present in other editions of the game, tracks your stats, playtime, account level, and crucially those tasty Victory Royales, but Switch owners have been missing out on the bragging rights fun thanks to the tab being frustratingly absent.
Today brings both fantastic, and utterly confusing news, as the Career tab has finally arrived in the Switch version of the game. That's right, if you boot up your game right now (after downloading the most recent update), you'll see the Career option towards the right-hand side of the tabs at the top of your screen.
Unfortunately, though, the system doesn't seem to be working. We've put countless hours into the game, yet our stats have 0% statistics across the board, and even jumping into games now that the feature is live doesn't have any effect. We decided to try things out with a festive Battle Royale showdown just a few moments ago, securing a position in the top 25, but that big 0 just won't budge.
Strangely, developer Epic Games hasn't posted anything about the tab coming to the Switch version, with no communication being shared either online or via a press release. Could this be a mistake, with the feature not set to launch just yet? Or is it simply having a little bit of trouble in these early stages? We'll have to wait and see what happens.
Have you been waiting for the Career tab to arrive in Fortnite on Switch? Are you hoping that it will work as intended as soon as possible? Share your thoughts with us below.