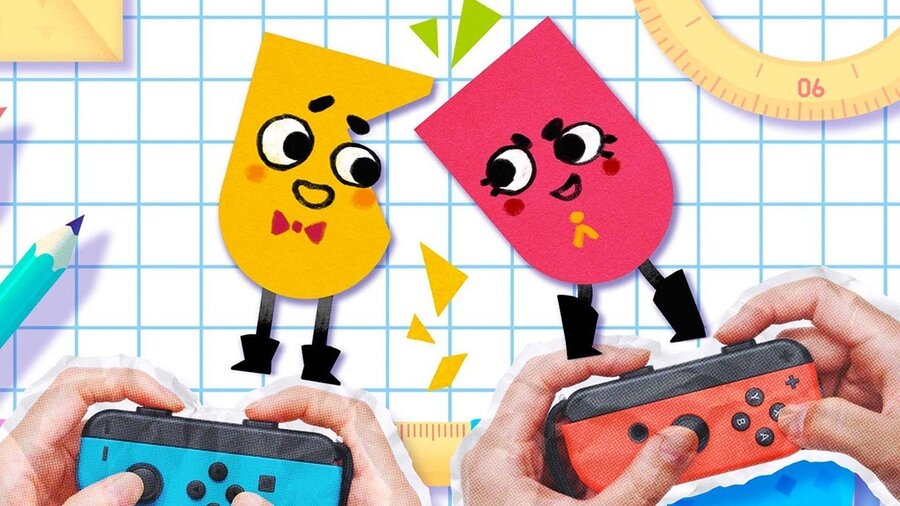 If you were closely following the Switch and Nintendo as a company around the time of the console's launch back in March 2017, you'll no doubt remember this particular launch title. Sitting amongst the likes of The Legend of Zelda: Breath of the Wild, Just Dance 2017, and 1-2-Switch was Snipperclips, a unique little title which captured the hearts of players and even became an important part of Nintendo's marketing efforts at the time.
While the game was published by Nintendo, the creative minds behind the project were actually two brothers, Tom and Adam Vian, otherwise known as the lovely folks at UK-based developer SFB Games. Their history is a particularly interesting one, with their original ideas for Snipperclips - which was actually called 'FriendShapes' in early demos - effectively being scouted by Nintendo specifically for the Switch. Not a bad thing to put on the old CV.
To help spread the message about the studio and to inform viewers about some of the finer details, YouTube channel Thomas Game Docs has shared a new video on the company and Snipperclips' journey. Check it out for yourself below.
If you're not the video-watching type, or if you want to know even more, you can also check out our interview with the two brothers from around the game's launch.
Did you pick up Snipperclips when you first got your Switch? What did you think of it? Let us know in the comments.
[via youtu.be]