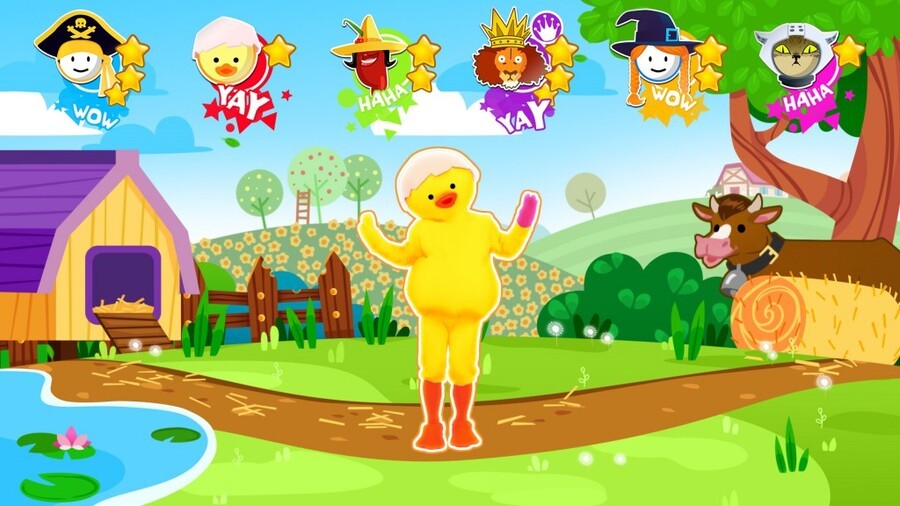 Ubisoft's hugely successful Just Dance series has been slowly but surely turning itself into a subscription-based service over the last few years, with an annual fee being needed to enjoy the majority of each game's content. This includes songs intended for the 'Kids Mode' section of the game, and one parent's annoyance at the messaging being shown to children has forced the publisher to apologise and promise a fix.
Things began when Reddit user darkheartsmd shared a post detailing their issue with the recently released Just Dance 2019. The user described how their six-year-old son was presented with messages asking him to subscribe to this service to play songs shown in the menus, even within the supposedly child-friendly Kids Mode portion of the game.
"Bought the game for my son (6) because he loves to dance. Was going fine until he tried selecting the song about sheep in the kids mode. Every time it would ask him to subscribe. They need to remove those songs from the list until an adult subscribes in the normal mode. If there is an option to remove them please someone tell me. Thanks"
Speaking to Eurogamer, Ubisoft has since issued a direct response to the problem. The publisher has noted that the labelling of content, particularly when differentiating between the songs available to play on the cartridge and those only available through the subscription, "could be confusing for our players", going on to say that it "never intended to create an uncomfortable situation for parents".
The statement concludes by saying "Just Dance is a game that's meant to be accessible for everyone, and it's really important for us to provide a protective and safe environment for all of our players, including families. We are currently working hard on solving this issue as soon as possible."
With countless stories of children spending scary amounts of cash in free-to-play titles in recent years, it's not surprising that this has raised several concerns. Of course, the main difference between the two is that Just Dance's Kids Mode is specifically designed for children, and parents should feel confident in letting their kids play freely with the content on offer.
As ever, feel free to share your thoughts on this one in the comments below.
[via eurogamer.net]