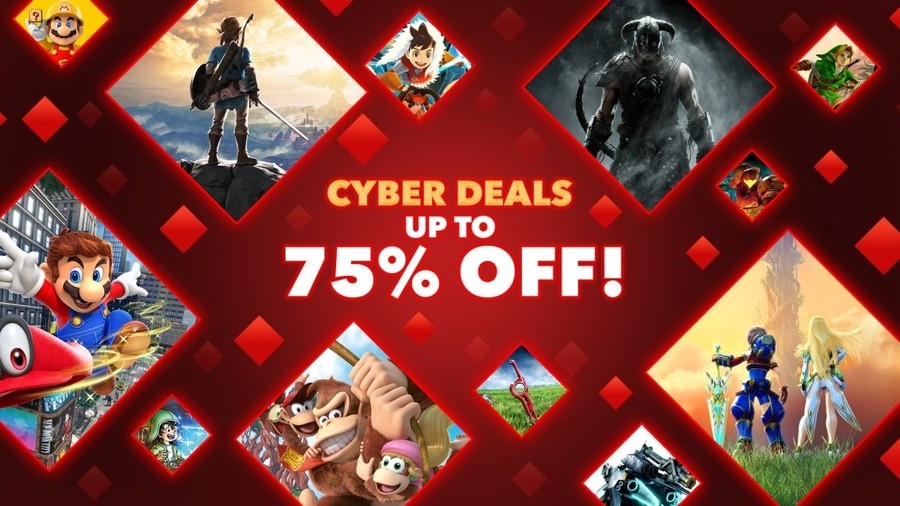 Last week, Nintendo of Europe launched a very welcome Cyber Deals 2018 sale, reducing the digital prices of numerous first-party wonders and indie delights. If you haven't checked out those deals yet, you might want to get a move on.
Today is the final day of the sale, meaning you only have until midnight tonight to secure up to 75% off some of the best and biggest games available on the console. As a reminder, here are some of the first-party highlights:
Seeing Nintendo titles be reduced by any amount on the eShop is a pretty rare occurrence, so these deals are pretty impressive. You'll find that various indie titles benefit from even greater discounts, taking their prices down to literally pennies. You can access the deals directly from your Nintendo Switch's eShop, or by heading to your country's Nintendo website online. UK readers can click the link below.
- Nintendo UK Cyber Deals Switch Sale
Have you treated yourself in these sales? Which discounted games would you recommend to other readers? Feel free to share your thoughts in the comments below.