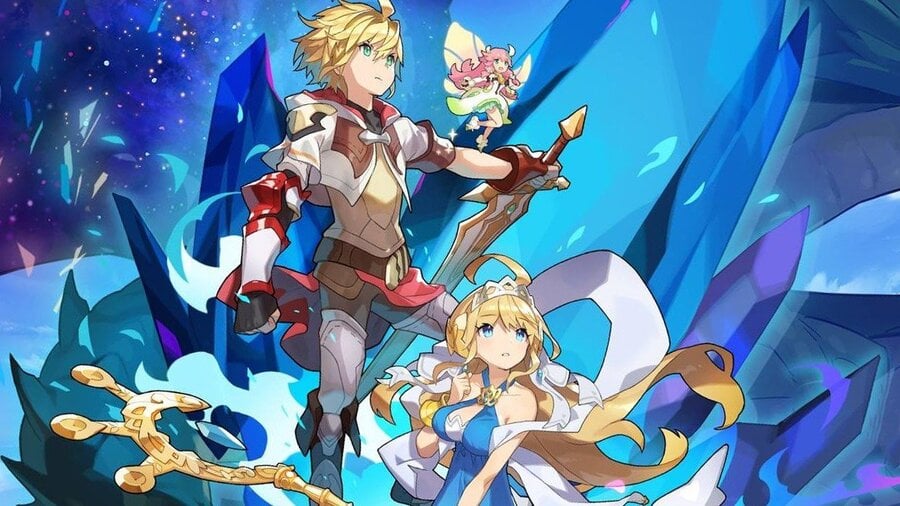 Dragalia Lost has been a rather successful little endeavour for Nintendo and developer Cygames; we praised it for being a "remarkably well-executed ARPG" in our review earlier this month, and the game managed to generate $16 million in its first two weeks on sale, outperforming Animal Crossing: Pocket Camp.
So what's on the horizon for this new Nintendo-owned IP? Well, the game's director Hiroki Matsuura has shared a new blog post to outline just some of the things planned for the game over the coming months. These plans include the new 'Winds of Hope' summon showcase and the new 'A Wish to the Winds' facility event - both of which actually kicked off yesterday - currency and weapon updates, and the latest information about upcoming quests and chapter seven of the main story coming later this year.
"On November 14th (Wednesday) at 23:00 (PT), the summon showcase Winds of Hope, as well as the facility event, A Wish to the Winds, will start. The summon showcase will introduce wind-element adventurers, dragons, and wyrmprints; some of those wyrmprints will be of particular use in the upcoming facility event.
Building the Wind Shrine, this event's special facility, will increase the damage you deal to enemies within quests related to this event, so leveling it up will prove very helpful. Additionally, the Extra Quests this time around have been updated to allow for co-op play."
The blog goes into a fair amount of detail on the other changes to come, so we'd urge you to give it a read, but highlights include the mention of "increasing the amount of mana, crystals, and eldwater you can get from Daily Endeavors and log-in bonuses" to prevent players from getting stuck, and a nod to the aforementioned chapter seven:
"We also plan on delivering chapter seven of the main story at the end of this year. Phares, the second heir, appears in this new chapter, and some light is shed upon a certain character's backstory... I hope you're all looking forward to it!"
If it's available in your region, have you been getting stuck into Dragalia Lost? Would you like to see Nintendo embrace smartphone games in new ways going forward? Let us know with a comment.
[via dragalialost.com]