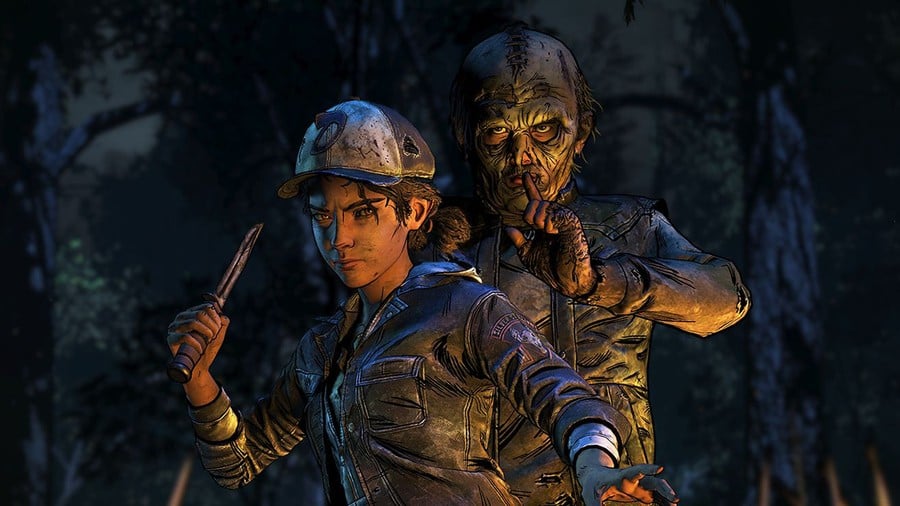 Following Telltale's demise, some of its existing projects continue to live on through Skybound Games. The company recently issued an update on its website, revealing "a ton" of logistical and legal issues have finally been sorted out and development on The Walking Dead: The Final Season has officially started up again. Here's the full statement:
Thank you for your patience while we worked with Telltale to take control of TELLTALE'S THE WALKING DEAD. It's been a ton of work logistically and legally to get us to a place where we're able to roll up our sleeves and get to the actual work. After Telltale had to stop development on The Walking Dead, the game was, unfortunately, unable to be worked on and hence the release dates of Episodes 3 and 4 have been delayed. But, we're excited to let you know that many of the talented, passionate team members who originally worked on the game are resuming development efforts today!
The news only got better as it was revealed a release date announcement for the remaining two episodes is on the way and the confirmation that users who already purchased season four won't have to pay again for it. These future episodes will be available to download as soon as they are released from the original point of purchase.
Now that we know Skybound is in control and former Telltale team members are back on board are you at all interested in playing episode three and four of the final season? Tell us below.
[via skybound.com]