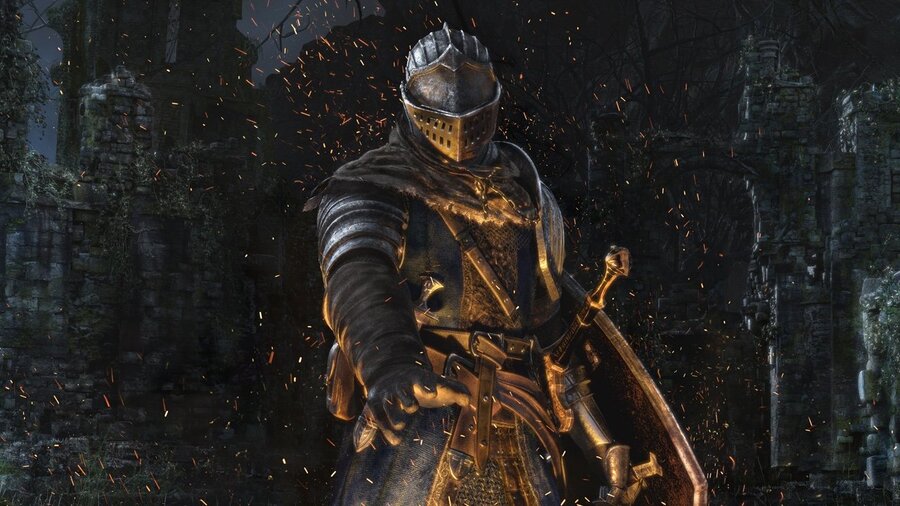 Last Friday finally saw the release of Dark Souls: Remastered on Nintendo Switch, arriving on the system after a somewhat lengthy delay which had many fans worried about its eventual quality. Of course, now we've had the chance to play it, it's clear to see that the wait was more than worth it, but the differences between the Switch edition and the recently released remasters on other platforms are rather intriguing.
The folks over at Digital Foundry have put the new Switch port through its dark, deadly paces, comparing the game not only to its PS4 and Xbox One counterparts, but also the original 2011 release on PS3 and Xbox 360. The results show that the Switch version actually has more in common with those original titles than the new remasters, albeit with a variety of touches that perhaps make it the most desirable version overall.
This year's PS4 and Xbox One versions benefit from the expected remaster overhaul, with refined lighting and textures and noticeable improvements in things such as grass animation and bonfire shadow effects. Unfortunately, the Switch version doesn't include these changes, instead being packaged with the same lighting and textures found in the original, last-gen release.
The Switch version does come out on top in other areas, boasting a 1920x1080 resolution while docked and 1280x720 in handheld - both of which outperform the original's 1024x720 resolution - and an improved frame rate for a smoother experience. You can obviously take this version on the go, too, making it a lot more desirable in the eyes of many, and having all of the original textures in place means that the Switch version is actually a more authentic recreation of the original. Naturally, it's up to you whether you want to experience the game as it was in 2011 or with the PS4 and Xbox One's upgraded version.
If you want to see these comparisons be made in excruciating detail, make sure to check out Digital Foundry's video below.
Did you pick up Dark Souls: Remastered on Switch over the weekend? What are your thoughts so far? Let us know with a comment below.
[via eurogamer.net]