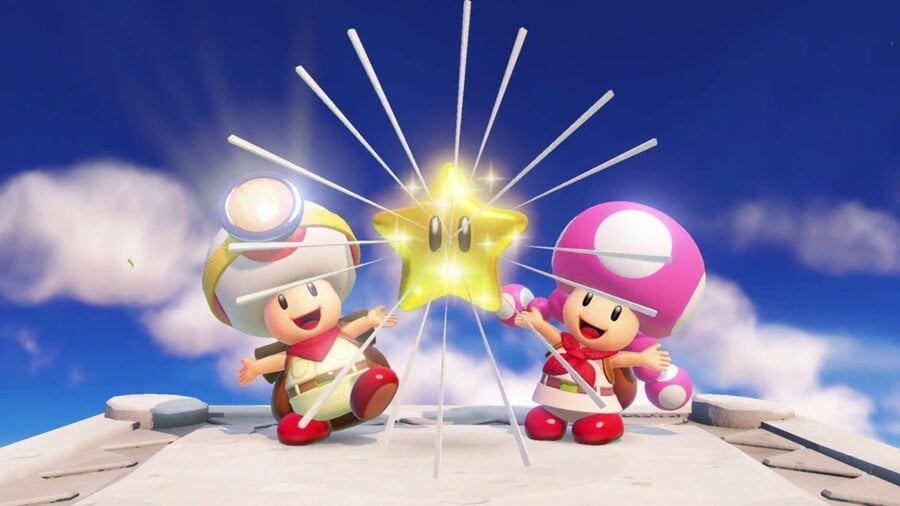 Captain Toad: Treasure Tracker is one of the most delightfully colourful, cute, harmless, and downright adorable little games in the Switch's library. From happy little mushroom characters to cutesy cube-based level designs, the game is the very epitome of family-friendly fun for all ages, but that hasn't stopped Nintendo's official Taiwanese distributor slapping a big, red '18+' rating on its product listing.
The listing can be viewed here at Weblink's store page for the game, with the ominous, 'Mature' rating sticker sitting right next to Captain Toad's delightful, cheery face. Strangely enough, even the box art itself shows that the game is actually rated '6+' in the region, so hopefully customers will go by that official rating instead. We've grabbed a quick screenshot for you below.
Of course, this is (hopefully) just a huge mistake on the distributor's part, as we dread to think how the likes of Wolfenstein II: The New Colossus would be rated going by that scale. We imagine it'll get restored to the correct rating in the near future but, until then, enjoy having a little chuckle at the mix-up.
Are there any games in existence that could be further away from an 18 rating? Let's have a celebration of all things bright and cuddly in the comments.
[via twitter.com, weblink.com.tw]