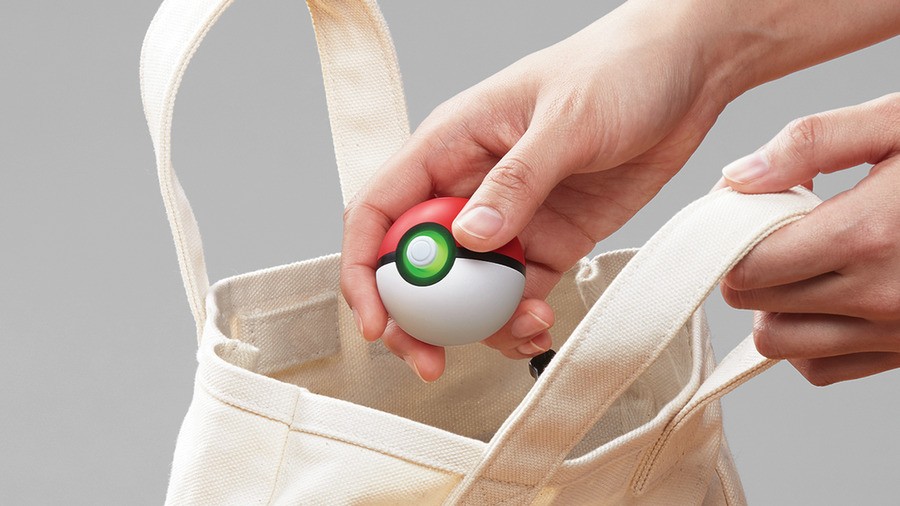 It has been revealed that more than half of all consumers who have pre-ordered the upcoming Pokémon: Let's Go, Pikachu! and Let's Go, Eevee! games have opted to go for the Poké Ball Plus bundle, suggesting the new, unique Joy-Con is going to be rather popular.
If you've missed the news on this one, this new controller - which is currently designed exclusively for use with the new Pokémon games - allows players to act out their childhood fantasies by holding their very own Poké Ball as they play. Motion controls allow the player to 'throw' the ball forwards to capture Pokémon, and you can even hear the Pokémon you've captured inside as if it was the real thing.
There are other benefits, too; the Poké Ball Plus is currently the only way for players to obtain the mythical Pokémon Mew in the new games, perhaps being one of the reasons why the bundle has been so popular. Of course, it's also worth noting that many players who have pre-ordered a copy of the game will be serious Pokémon fans; we imagine the final attach rate won't be quite as high once the regular edition flies onto store shelves.
Still, it goes a long way to show that fans are happy to splash the cash on cute novelty items to enhance their gaming experience, and who knows - perhaps this will lead to more unique Joy-Con in the future? If you're thinking of pre-ordering the game (or the controller) for yourself, we have some handy links for you right here.
Have you pre-ordered the new Pokémon games? Did you go for the Poké Ball Plus bundle yourself? Tell us below.
[via nintendo.co.jp]