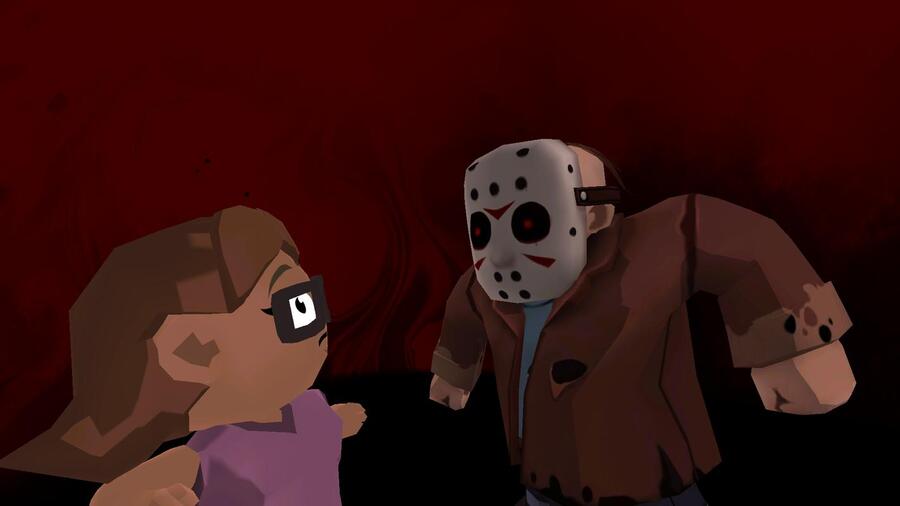 Blue Wizard Digital, the team behind the critically acclaimed horror puzzler Slayaway Camp, has announced that its more recently released hit Friday the 13th: Killer Puzzle is headed to Nintendo Switch.
The game released on Steam, iOS, and Android earlier this year, generating over 8 million downloads in the process, and is now targetting a terrifying release on Switch just in time for Halloween. Players must slide the franchise's main character Jason Voorhees around isometric levels to brutally attack his victims, either directly with weapons like chainsaws and machetes, or indirectly, such as frightening them so much that they fall into a campfire. Lovely.
To provide a break from the puzzling action, action-based 'kill scenes' play out as you progress through the game's multiple episodes. You'll be exploring campgrounds, abandoned amusement parks, prisons, beach resorts, and even slightly crazier places like outer space and Victorian London.
The game will slash its way to Switch on 25th October, with pre-orders starting tomorrow on the 5th October.
Will you be getting this one to celebrate Halloween this year? Let us know below.