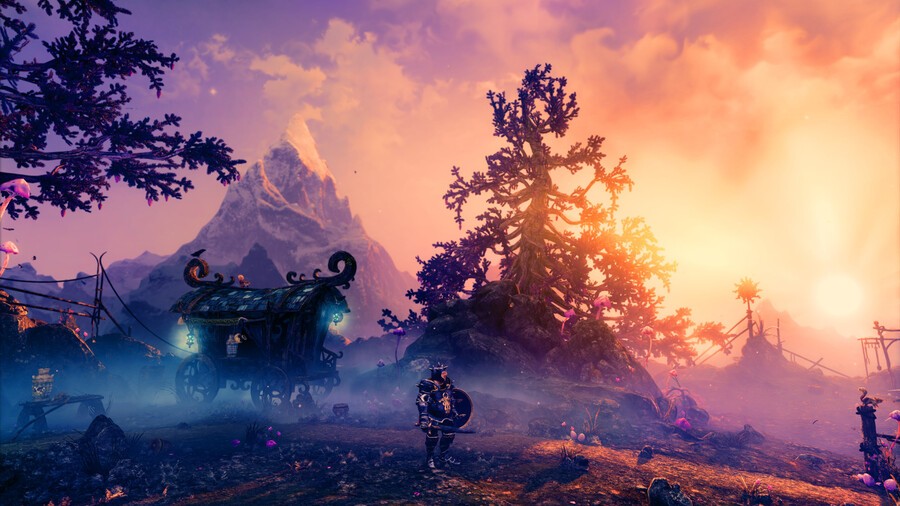 The German video game classification board USK has rated Trine 3: The Artifacts of Power for Nintendo Switch, suggesting that the game will eventually make its way to the console.
The first two games in the series, Trine and Trine 2, both made their way to the Wii U as extended editions, but the third instalment had such a rocky start at launch that a Nintendo version never came about. The game was accused of being too short and potentially holding content back for paid-for DLC by players at the time, forcing developer Frozenbyte to publically state that this wasn't the case and confirm that the future of the series was in doubt thanks to the negative reaction.
Despite this, a PlayStation 4 version released several months after the initial PC launch, with similar problems being stated in reviews at the time. Our chums over at Push Square sympathised with the studio's budget issues surrounding the game's release (Frozenbyte had confirmed that the studio was too ambitious with its early goals for the project and had to majorly cut back by release), but ultimately came to the same conclusions as the players did.
"We extend our sympathies toward Frozenbyte since Trine 3's weaknesses are due to unforeseen costs that exceeded its budget, but this doesn't alter the reality of the game's state. While it may surpass expectations as a picturesque fairy tale come to life with a lovely score and promising tale, your childlike wonder will fade and be cut short due to abrupt closure, trite puzzle-solving, and dumbed-down gameplay that spells a fumble for this middling entry."
If the game does make it to Switch, it might have to add something new to the table to truly impress. This could be the perfect chance to breathe new life into the game and get it closer to those lofty amibitions, and we hope that it can shine brighter this time around.
Are you a fan of the Trine series? Did you play Trine or Trine 2 on Wii U? Let us know with a comment below.