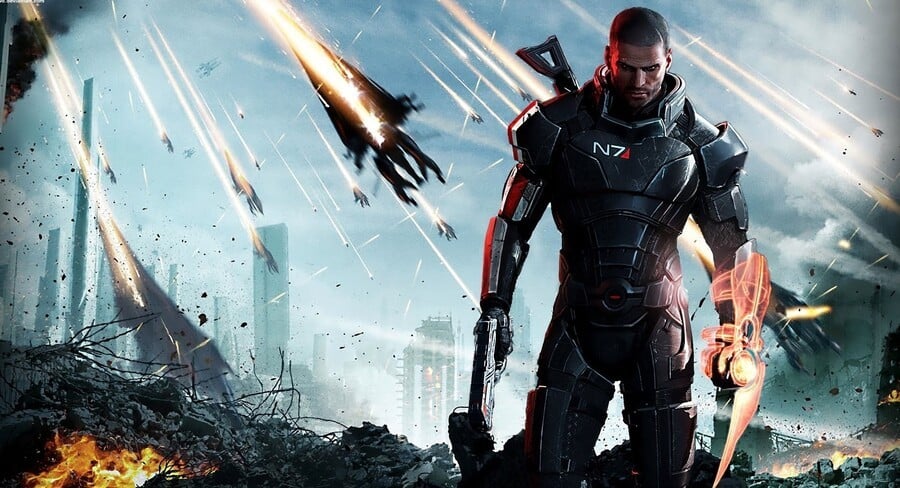 The weekend is here, so to celebrate the end of the week, team Nintendo Life has covered together its collective opinions on what we'll be playing over the coming days. As always, be sure to drop a vote or two in the poll and a comment below with what you'll be playing in your spare time. Have a great weekend!
Alex Olney video producer
My weekend plans have very suddenly changed, as I've been let off the hook to some degree, freeing up a lot of the time I thought I'd lost. So in order to make the absolute most of that extra time I'm going to be sitting on the sofa playing Splatoon 2 and watching Star Trek: The Next Generation. Something nobody prepares you for when you get into this line of work is how little time you'll actually get to play the video games you want to play, rather than the ones you have to play for job. Enjoy it.
Austin Voight, contributing writer
This weekend, I'll be attempting to finish putting together the rest of my Labo Variety Kit. I've shamefully only completed half of it - the rest has been lying on my floor, waiting patiently for my attention. Of course, there's also Splatoon 2. Then I'll likely play at least a half hour of every old Pokémon and Animal Crossing game I own, and watch multiple YouTube prediction videos, as I grow more impatient to hear news of developments in these series at E3. All in all, it may just be a weekend of wishful gaming. 12th June can't come soon enough.
Dave Frear, retro reviewer
So a couple of weeks back I hoped to improve my placements on Arcade Archives Double Dragon's leaderboards. I didn't, but it got me thinking about what other games I'd placed highly on. The only one I could think of was Art of Fighting 3, a fighting game that actually works well with the online leaderboards due to the fact placements are based on time (arcade, Hi score modes) or victories (Caravan). 
Again I see I've slipped down the rankings. Okay, I'm fourth on the arcade mode, but over 20 seconds off the top spot, while similarly I'm one of the few to have cleared the Hi score mode but am a very distant fifth. I think the caravan mode might be my best shot at improving. I don't foresee me matching the seven wins of the top spot, but I kept nearly getting a fifth victory last time around, so perhaps this weekend I'll finally manage it.
Glen Fox, guides editor
Admittedly, I'm still neglecting my Switch for the Warmind expansion in Destiny 2. However, I have hit Pokémon GO hard and am loving it all the more now that I don't have to play it in public. I caught myself a solid Raichu and Hariyama with very good IVs, so I'm just working on levelling them up. I need to stop being a big baby and get out there and attack a gym or try my hand at a raid soon. I'll admit, I'm more in it for the whole catch 'em all thing.
Dom Reseigh-Lincoln, editor
This weekend I'll be descending into the world of Over The Moon's The Fall for our official review. So expect the next few days to be filled with environmental puzzles, copious amounts of on-screen text and a healthy dose of AI-driven sci-fi.
With the sad news that The Expanse has been cancelled after three seasons (boo, hiss), I'll be firing up Mass Effect 3 on Wii U so I explore the galaxy and fight the good intergalactic fight with Commander Shepard and the gang. Sure, it's not going to bring one of my favourtie TV shows back from the dead, but at least I can ride around inside the Normandy and pretend it's the Rocinante.
Alan Lopez, contributing writer
I've been meaning to get back to Oxenfree for some time, and it's for the simple fact that I can't tell - nor am I supposed to tell - what...exactly...is happening on my second playthrough. 
Oxenfree is a 2D, dialogue-heavy adventure-thriller game on Nintendo eshop that is well worth your time. The premise is that you're a rag-tag bunch of teens vacationing on a (mostly) deserted tourist island, with one kid discovering they could interact with some ethereal voice by tuning their radio to the right station. Without spoiling anything, there is something unsettling about playing the game through a second time, and I intend to get to the bottom of exactly what is causing it.
Richard Atkinson, contributing writer
Not to sound too much like the guy in the communal kitchen at work with the awkward small talk, but the weather is meant to take a turn for the worse here in the UK this weekend; a perfect excuse to sit inside and take a stab at finishing some more of the campaign that Splatoon 2 has to offer. 
In between nabbing those all-important Zapfish and thrashing my opposing team in the midst of the TMNT Splatfest, I'll most likely be creating some awful levels on Animal Super Squad. Still, watching my poor chicken drive his motorised toilet into walls of spikes and deep water is providing me with some unusually satisfying entertainment.
Ryan Craddock, news reporter
This weekend is the second round of the Turtles-themed Splatfest and on Sunday morning I'll be joining up with some friends to paint the world Mikey-orange. Splatoon 2 has now become my most-played Switch title over The Legend of Zelda: Breath of the Wild, which amazes me – I've never been one for online multiplayer games and have always preferred epic solo adventures, but this one has me almost painfully hooked.
I'll also be home alone for the majority of the weekend so I might dwindle down the lonely hours with some Donkey Kong Country: Tropical Freeze collectible hunting. I'm quite determined to eventually hit 100% this time around.
Gonçalo Lopes, contributing writer
Still baffled by the non-existent physical version in Europe, a large portion of my microSD card is now ruled by Naruto Shippuden: Ultimate Ninja Storm Trilogy. Long title, tons of content and a very suitable game for a real life (social) ninja like myself. Hyper Sentinel and A Robot Named Fight! will provide the welcomed adrenaline rushes between Splatoon 2 rounds. I am actually quite curious to see if Mickey falls to his doom due to Splatfest's 'popularity trap' (when too many players pick one side and end up fighting each other instead of the 'enemy'). Cowabunga, my inkling dudes!
Which games are you playing this weekend? (319 votes)
Nintendo Labo Variety Kit
4%
Arcade Archives Double Dragon
0%
The Legend of Zelda: Breath of the Wild
12%
Something else! (Comment below)
44%
Please login to vote in this poll.
So those are our picks, but which ones have your attention this weekend? Be sure to add a vote in the poll above, and leave a comment in the section below...