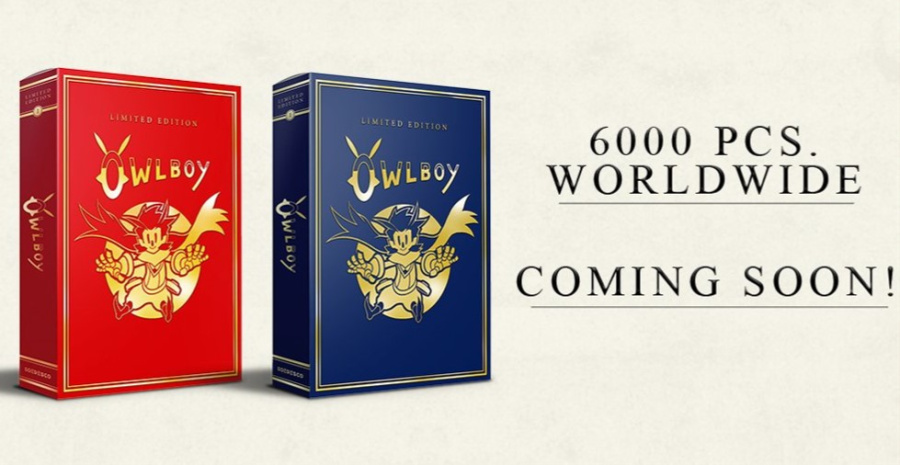 Owlboy has been fluttering its wings on the Nintendo eShop since February - and it mightily impressed our very own Ryan Craddock, scoring a 9/10 - and now developer D-Pad Studio is teaming up with Dutch publisher Sodesco to launch an extra deluxe physical edition that's going to send collectors wild.
Alongside the standard physical edition, this deluxe edition is limited to 6,000 units alongside the PS4 version, so if you're into your physical editions this is one to grab before it sells out. Sodesco will be releasing more news on the contents of this edition soon, and we imagine it'll be launching alongside the standard version on 29th May.
Will you be investing in a physical edition of Owlboy? Have you waited until now to play it? Share your thoughts on the news below...
[via twitter.com]