NIS America has announced Yomawari: The Long Night Collection for Nintendo Switch, a bundle of two survival horror games previously released on Steam and PlayStation platforms.
The two games in question are Yomawari: Night Alone and Yomawari: Midnight Shadows, both of which centre around the horrors which lurk in the corners of our unconscious. Players will take control of the young protagonists as they navigate a haunting neighbourhood that is both familiar yet unsettling, trapped in a horrific night that refuses to end.
Key Features:
– A Definitive Childhood Horror Experience – Let your childhood fears return in this two-in-one game collection, exclusively on Nintendo Switch!
– Two Haunting Towns to Explore – Roam narrow pathways, explore uncharted hillsides, and enter abandoned homes and buildings to search for your loved one.
– Run For Your Life, Child – With a multitude of spiteful spirits and mysterious ghouls lurking in the dark, run for your life and hide when the unknown strikes, or use your wits to distract them to make a great escape.
Yomawari: The Long Night Collection is scheduled to launch both physically and digitally for Switch on 30th October in North America, with a European release coming slightly earlier on the 26th. A limited edition featuring the game, an art book, a pin set, a double-sided poster and a collector's box is also up for pre-order on the NIS America store.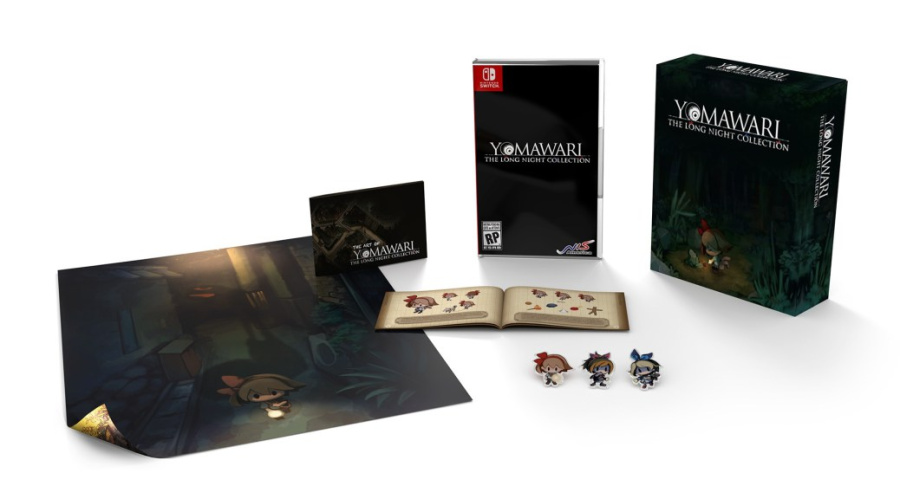 Will you be exploring the dark? Let us know if you're interested in this one by sharing a comment below.