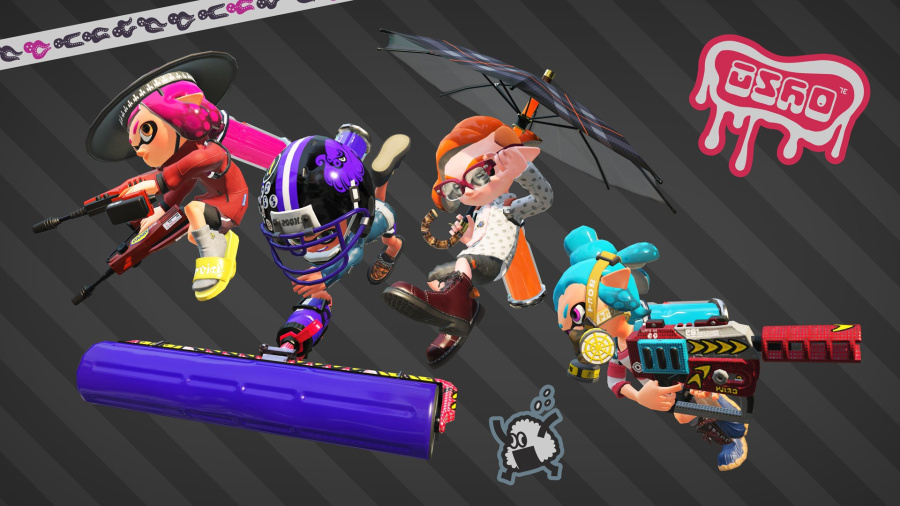 Towards the end of last month Nintendo revealed that Splatoon 2's weapon distribution system would be changing, and sticking to its word, the game is about to receive four brand new weapons in one big tasty dollop of content. Here goes...
The four weapons in question are the Custom Dual Squelcher, Rapid Blaster Elite Deco, Undercover Brella, and Carbon Roller Deco. You can get a good look at each one in these handy images below.
These should all be going live on Thursday evening in North America, with an early Friday morning release expected in Europe. In addition to this, the turn of the month means that May's X-Ranking will be closed, with a brand new league about to start from the 1st June.
Will you be diving back into Splatoon 2 to try out all of the new weapons? Are there any that stand out to you in particular? As ever, let us know your thoughts in the comments.
[via twitter.com]