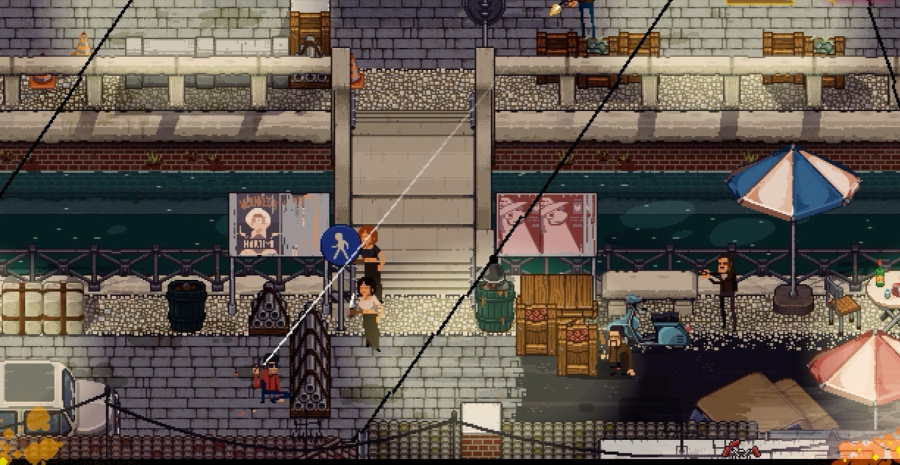 Good Shepard Entertainment has confirmed Milanoir, a '70s-set crime adventure, will be arriving on Nintendo Switch (and some other platforms) on 31st May. Here's the official synopsis on what you'll be doing on the mean streets of a bygone era: 
Inspired by classic films such as Caliber 9 and Almost Human, Milanoir is a story of greed, betrayal and revenge drawn to life with stylish pixel art graphics and a funky '70s soundtrack. Sneak, choke and shoot through the violent criminal underbelly of Milan on the hunt for the man who framed you, surviving breathtaking vehicle chases and gunfights while taking out anyone who stands in your way.
There's also a fancy new trailer to get you in the mood. Because if you're going to kick someone's pixelated head in, you might as well do it in style:
Let us know what you make of Milanoir, and if you'll be adding it to your Switch digital collection come the 31st May...