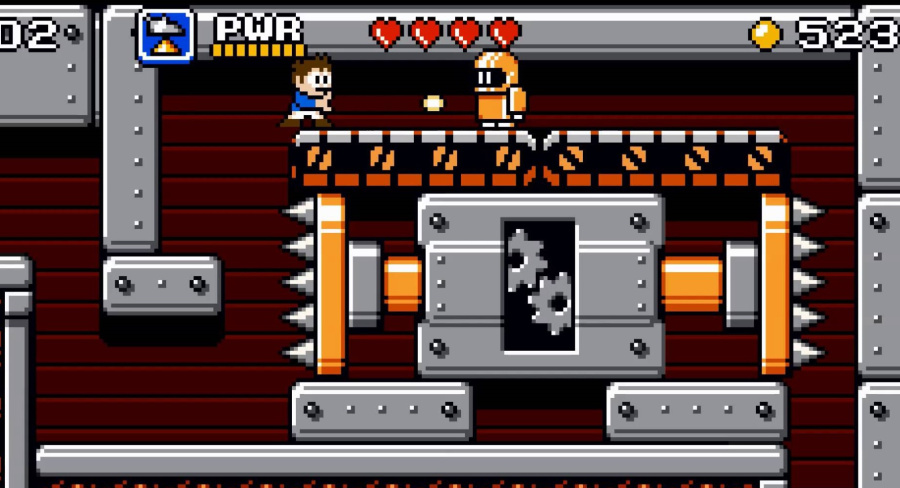 Indie studio FDG Entertainment has confirmed its retro platformer Venture Kid is headed to consoles. Well, to one console, that is - and it's only Nintendo Switch! The 8-bit throwback - which is currently in Early Access on Steam - will place you in the shoes of the titular 'Kid' as you battle the evil Dr. Teklov and fight your way to his giant space fortress. 
The game comes with nine levels and plenty of bosses to tackle, eight unique power-ups to... well... power you up, many secrets areas to uncover and a lovely chiptune soundtrack (for those authentic retro feels) courtesy of composer Matt Creamer (who has previously worked on Retro City Rampage, Cartoon Network Match Land and more).
The two-man studio didn't reveal when the game will be hitting Nintendo Switch, but from what we've seen, it's shaping up to be an addictive throwback and a perfect fit for Ninty's handheld. But what do you think of it? Share your thoughts below...
[via twitter.com]