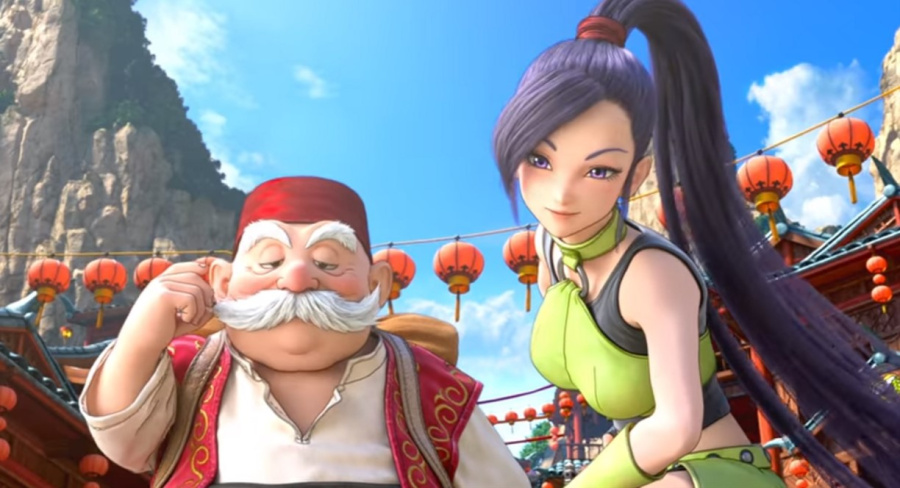 As recently as last month, Square Enix made it very clear that the Nintendo Switch iteration of Dragon Quest XI: Echoes of an Elusive Age was going to release much later than the PC and PS4 versions (which are slated for release this September). Well, turns out progress on the handheld port has hit a few more roadblocks.
According to a recent Gamespot interview with producer Hokuto Okamoto, the prognosis on the port is looking grim, due in part to the Unreal Engine being too out of date to support what the publisher wants to do with Switch iteration. Here's a snippet from the interview below:
"It's true that the Nintendo Switch version is under development at this moment in time. Specifically with regards to the development, this game was developed on the Unreal Engine, but the version for Unreal Engine needs to be updated, I suppose, in order to support Switch. In that sense, the development is still expected to take a very long time. It's still a long ways out.
Of course, we did consider releasing the PlayStation 4 and Switch version around the same time if that was even a possibility, but right now the outlook for the Switch version is still unclear at this moment in time. The Japan team, they wanted to release Dragon Quest XI and bring it overseas as soon as possible for our fans overseas, which is why they proceeded with the PlayStation 4 [and] Steam version[s] this time."
So it's coming, it's just now even further away than was initially expressed in March. Having a full-fat Dragon Quest entry back on Nintendo would be a huge boon for Ninty's handheld, but we're going to have to stock up on patience before we get that privilege.
What do you make of the Dragon Quest XI news? A big shock or a hardly surprising development? We want to hear your thoughts...
[via gamespot.com]