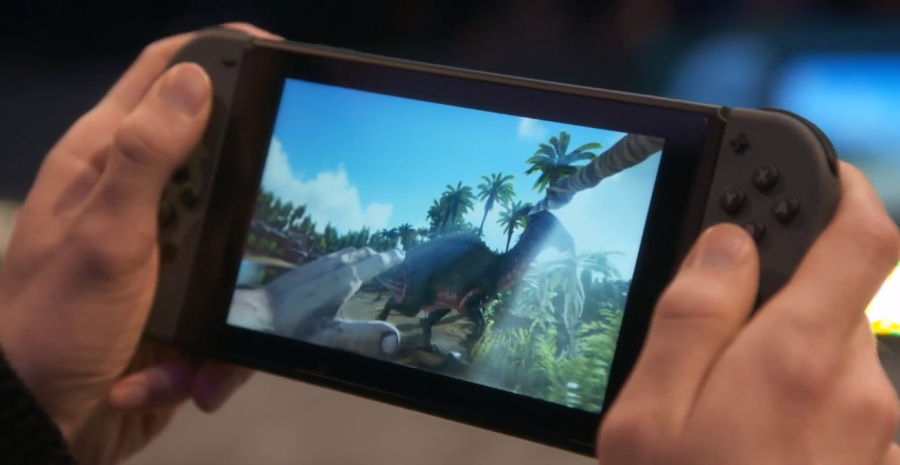 Well, that's an unexpected (but most welcome) surprise! Mere days after announcing a port for mobile devices, Studio Wildcard has only gone and officially announced a Nintendo Switch version of Ark: Survival Evolved, too! Revealed at a presentation at GDC today, the open-world survival sim will be ported to Switch with help from Abstraction Games (a studio that specialises in console ports).
Studio Wildcard confirms Switch owners will get,"the complete contents and features of the original game; from the massive and mysterious ARK island, to the more than 100 prehistoric- and fantasy-inspired creatures such as the T-Rex, Giganotosaurus, Rock Drake and Reaper." So it's the proper version of the game, with all the content you'd get on PC, PS4 and Xbox One. Ahhh, we love the smell of platform parity in the evening.
Check out a clip of the game running on Switch, in real-time, at GDC earlier today. It's due to hit the handheld sometime this autumn, so start sharpening your spears and brushing up on your dinosaur hunting tactics because Ark really is coming. Let us know what you make of the announcement below...
[via clips.twitch.tv]