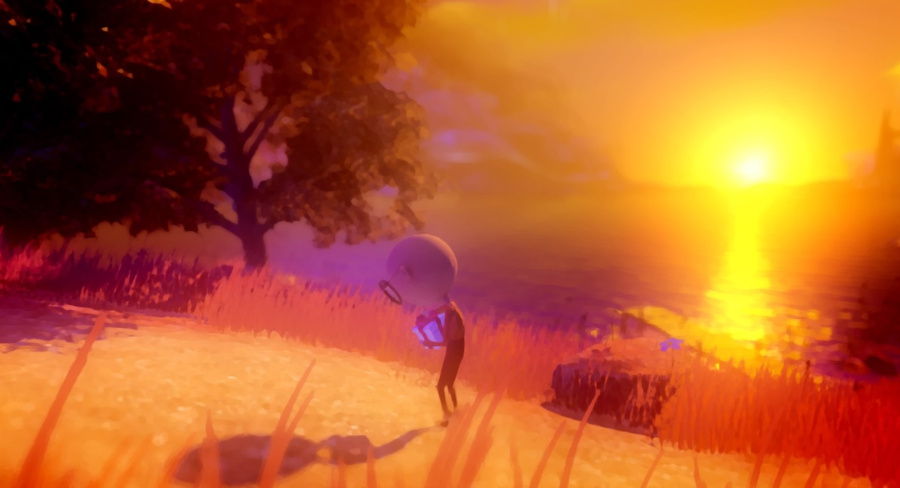 Video games know how to pull on our heartstrings, and the latest offering from Italian indie studio Ovosonico (which previously worked on Murasaki Baby on PS Vita) might just be the one that makes them snap forever. Last Day Of June tells the story of Carl and June, a devoted couple who are torn apart when a car accident takes June's life and leaves Carl wheelchair-bound.
It's hyper-sensitive territory already, but it's got a powerhouse of a collaboration behind it. The game takes inspiration from the music video to Steven Wilson's song 'Drive Home', with Wilson himself involved in the game's soundtrack (just check out the trailer below, which features his haunting track 'Harmony Korine'). The striking animation style is helped along by the involvement of writer/director/animator Jess Cope (who worked as an animator on Frankenweenie, as well as directing the music video for Metallica's 'Here Comes Revenge' music).
Gameplay-wise, it's a puzzle-adventure game where you'll guide Carl through painful (and happy) memories in order to find a way to change events and reunite him with the love of his life. It's reviewed very well on PC, so we expect our hearts to collectively crumble when it hits Nintendo Switch at a later date.
What do you guys make of Last Day Of June? Could you heart's take it? We're not sure about ours...
[via youtube.com]