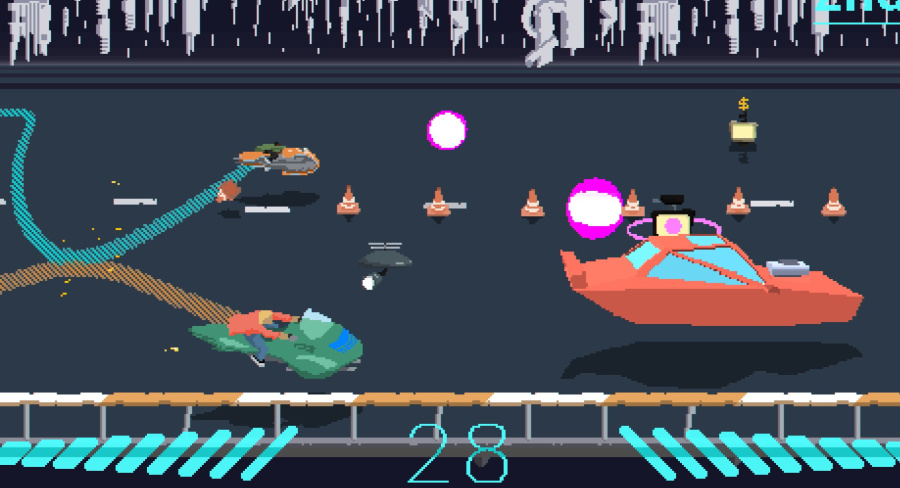 Ever wanted to combine your love for hoverbike racing with a penchant for sci-fi and some classic RPG tropes? Well, you're in luck because indie game publisher Akupara Games is partnering up with developer Oscar Brittain to bring the curious case of Desert Child to Nintendo Switch. Here's a cheeky official synopsis for you:
In Desert Child, players will race on vintage hoverbikes in an effort to make enough money to get off Earth before it blows up and escape to the Red Planet. In between races, players can sell gun parts for money, repair and customize bikes, and eat ramen to fuel up.
You need to earn cash anyway, anyhow, so you can win races, throw them, collect bounties and so much more. You'll explore its pixel art world, one inspired by the likes of Cowboy Bebop and Akira, and customise your trusty bike with all manner of decorations. Oh, and it's got one rad-sounding soundtrack, too. Check out the trailer below for more:
Does Desert Child pique your interest? To pixel art or not pixel art? We imagine that's going to be the big question down below...