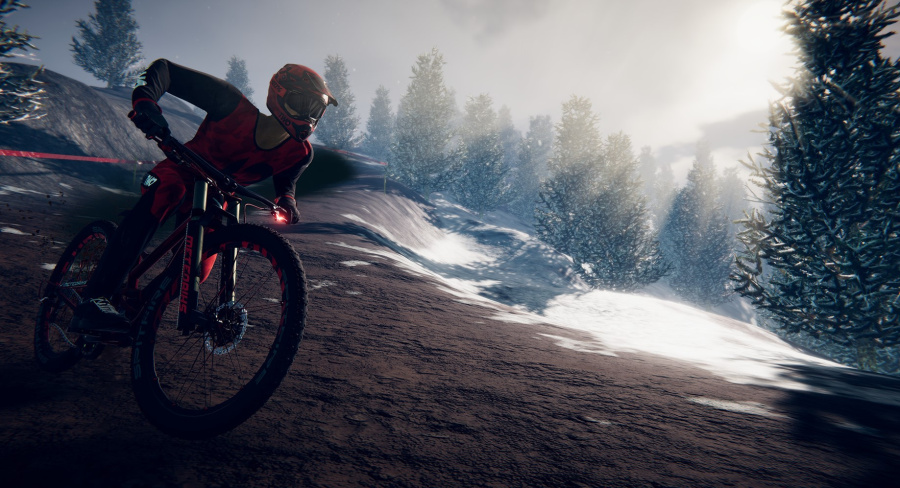 We were pleased as punch to learn that Descenders - the insane, downhill mountain bike racer - was planned for Nintendo Switch, but like all ports, we're always a little cautious when a graphically-demanding game on PC is down-scaled to meet the technical limitations of a handheld.
Thankfully, the task hasn't put off developer RageSquid, which revealed a little more about it's at in terms of bringing the game to a Nintendo machine. In a recent interview with Red Bull, co-founder and lead coder Roel Ezendam confirmed that a Switch port is still on the cards, but that it's going to require, "a lot of work," to make it without the extra oomph afforded by PC and other consoles. "For now, we've only decided that we're doing a Switch version, but we've not done much on the actual port yet," admits Ezendam.
Right now, the Dutch studio's priority lies in getting the procedurally-generated courses and stunt madness of Descenders ready for PS4 and Xbox One. Once those are finished, then work will begin in earnest on the portable version. It's great to see a developer being so transparent about a game's development, even if it is acknowledging some of Switch's technical shortcomings.
Does Descenders get your blood pumping? Do you think a game like this could really work on Switch? Sound off with your comments below...
[via redbull.com]