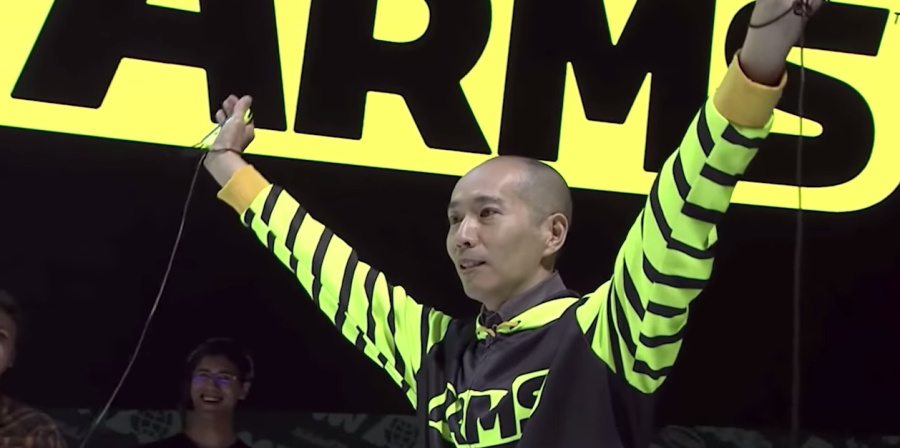 The future of ARMS is one of uncertain mystery in some respects; we've already been told that there will be no more major updates, yet little tweaks and adjustments are still relatively common and support for the game's online events is still as strong as ever. Despite this lack of future updates, though, the game's producer has made it clear that ARMS has the potential for a very bright future indeed.
In a recent interview with Famitsu, translated by NintendoEverything, Kosuke Yabuki has revealed some of his thoughts on the game's updates and lore, noting that the plan was always to have ARMS reach version 5.0.0 by the end of 2017. Interestingly, some updates that made the cut weren't planned from the start, however; the addition of the character Springtron, for example, was an idea that came much later, taking the total of planned bonus fighters from four to five.
A particularly noteworthy section of the interview discusses the lore surrounding the game, with Yabuki revealing some interesting information about the game's leading character Spring Man. 
There are still many more deeper world setting aspects in ARMS that haven't been revealed yet. For example, the current Spring Man is the third to hold the name. Yabuki would like to reveal more of these unknown stories if there's the chance.
Does this mean that Spring Man is similar to Link, with anyone worthy of taking on the name becoming the hero through numerous generations? Who knows?
While it's still too early to know for sure, the interview goes on to suggest that we may be treated to new information surrounding the game - and new gameplay, of course - in a future sequel.
Finally, when asked about plans for a sequel, Yabuki says it's still too early for that since not even a year has passed since ARMS' release and they will still continue to update the current game. The team's stance is that they would like to talk about this topic again when they're finally in the right time and condition to be able to provide a big surprise to everyone.
It might not come as much of a surprise, but this certainly suggests that we'll be seeing much more of ARMS in the future. Would you be happy to see the game get a sequel some day? Let us know your thoughts in the comments below.
[via nintendoeverything.com]