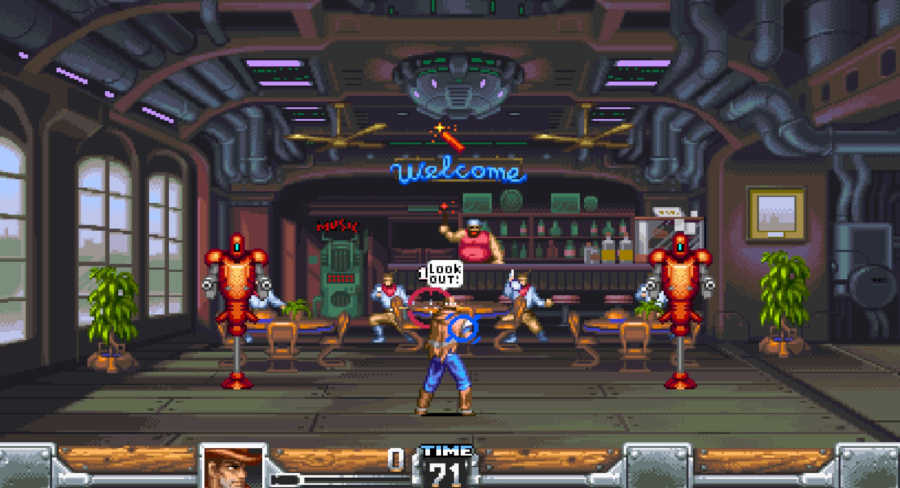 It was only last week that Nintendo Life was reporting on news that Wild Guns Reloaded - the remake of the Natsume classic - was due this spring, and now it's been confirmed the gunslinging retro revival is headed to Nintendo Switch this April, with both a digital and a physical version of the game planned.
It's currently available for pre-order for $29.99 through GameStop in North America, although there's no news or links to any pre-order pages for retailers linked to the EU or the UK. Expect it to pop up in the usual places you purchase your games as we roll towards April.
If you missed it the first time around, Wild Guns Reloaded is a fast-paced gallery style shooter mixing the Wild West with steampunk. You can choose from classic gunfighters Clint or Annie, or opt to take two new characters into battle and dive, shoot and roll your way to cowboy glory.
Will you be pre-ordering Wild Guns Reloaded in 2018? Does the fact it's a remake rather than a straight port tempt you? Let us know...