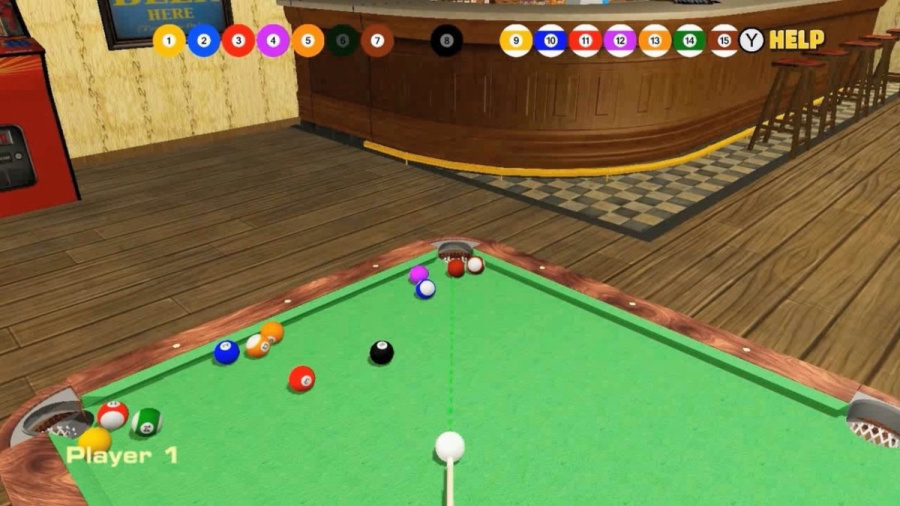 In what must have surely started as a conspiracy between video game developers across the world, a European eShop listing has revealed that Pool will be released on February 20th, becoming the third pool-based game to arrive on the console in just two weeks.
Described as 'an easy to play game for all ages', Pool allows you to play against either an AI opponent, or a friend in multiplayer, in what appears to be a simplistic but efficient simulation of the game. This title is set to cost £7.19 in Europe and you can check out the game's eShop trailer below (there is no news of a North American release as of yet).
Fighting Pool for players' attention is Billiard, a title released today in Europe for £6.29 with a North American release coming tomorrow for $7.99. This game uses the Joy-Con and HD rumble to simulate a real-life cue; players must adjust the angle and impact position of the cue ball before pulling the Joy-Con back, and then forwards, to simulate the action. The game offers 9 Ball, 8 Ball, Rotation, and Basic game modes to keep you entertained.
The third and final offering is Premium Pool Arena, a slightly more expensive but admittedly rather pretty option. Set at £8.89 / $11.99, this game also offers the fun of 8 Ball pool and allows you to take part in tournaments against stronger and stronger opponents. We'll have a review of this one on the site soon so make sure to keep an eye out.
So there you have it - three pool games all arriving at once, leaving players completely spoiled for choice. Do any of these take your fancy?
[via twitter.com]