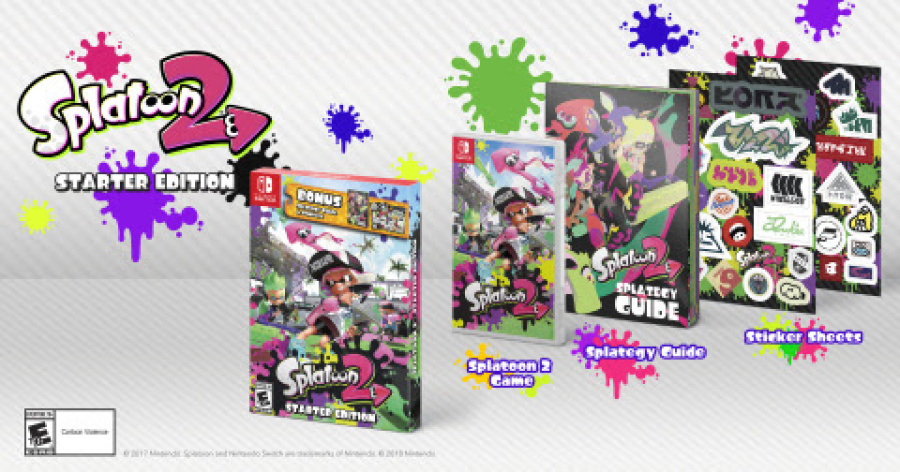 Nintendo seems to be going all out with the Splatoon 2-themed fun at the moment; yesterday it was announced that Pearl and Marina are getting their own amiibo figures, and now a brand new 'Starter Edition' for the game has been revealed, too.
This special bundle includes the full game, a 100-page Splatoon 2 strategy guide full of information to help you climb the competitive ranks, and two sheets of Splatoon stickers. It is being sold at a suggested retail price of $59.99 - the same price as the standalone game.
The Starter Edition will launch on March 16th, the same day that Kirby Star Allies is making its way to the console. If you've been on the fence about joining in the fun yourself, this would be the perfect time to buy a copy of the game.
Do you plan on treating yourself when this edition launches next month?