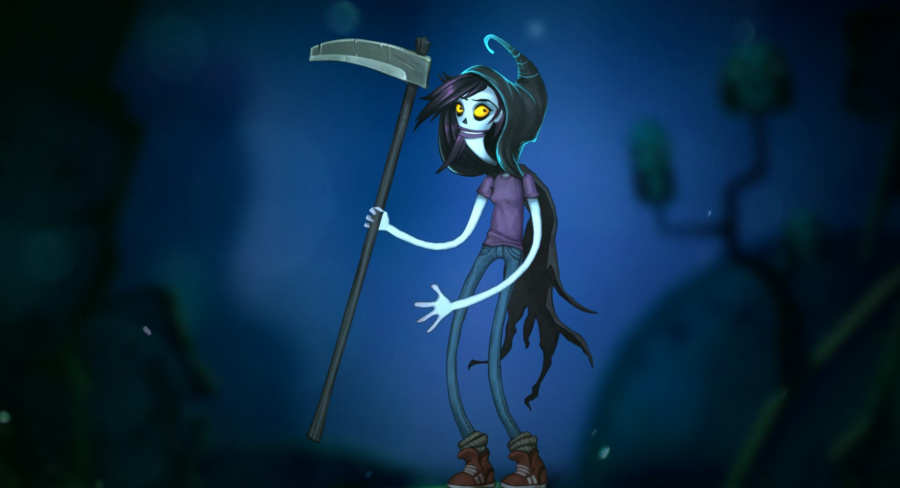 Zoinks Games is hard at work on Flipping Death, a black humoured platformer much in the same vein as Stick It To The Man, and it's just announced a partnership with publisher Rising Star Games to launch a physical edition alongside the eShop version. Both versions are due to arrive in Spring 2018, with the physical edition packing in two exclusive art cards as well.
These art cards aren't just there to look nice - each one will come with character bios and unlock codes to help complete your full collection of cards inside the game itself. If you're new to Flipping Death, then you're in for a morbid treat. You play as Penny, who is forced to pick up Death's scythe when it decides to take an impromptu vacation.Flip the entire world around to solve puzzles on both the living and the dead sides and slowly uncover the mystery surrounding your own demise.
Let us know what you make of this new Flipping Death update. Will you be picking it up digitally or physically?