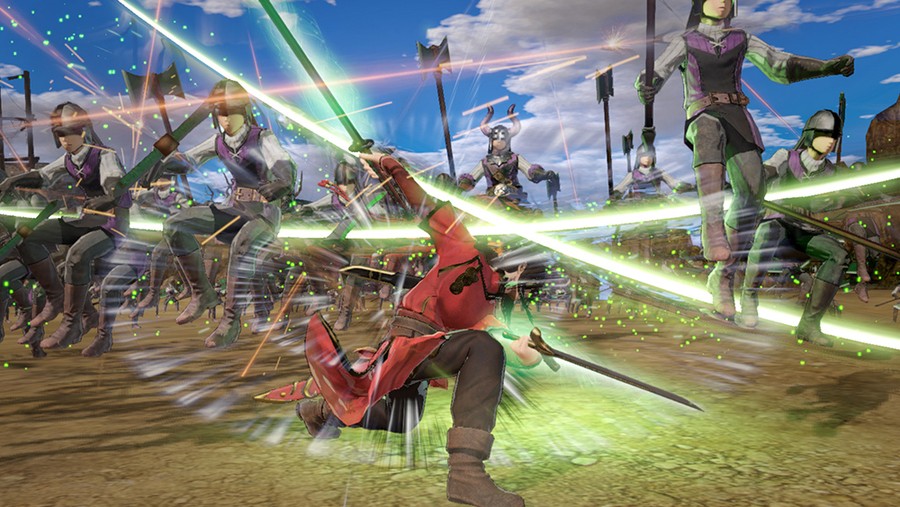 Fire Emblem Warriors fans rejoice! Nintendo has revealed that the second DLC pack for the game will be released next week just in time for some Valentine's Day mayhem.
This second batch of DLC is all inspired by Fire Emblem: Shadow Dragon, a game released on Nintendo DS in 2008. The pack features three new characters originally found in that game - Navarre, Minerva, and Linde - as well as a whole host of new costumes including Broken Armour costumes for all Shadow Dragon characters and new, individual costumes for Marth, Caeda, Tiki, and Lyn.
- New Skills: Lone Wolf, Quick Wit and Minerva's Iote's Shield, which cancels any enemy effectiveness.
- New History Maps: Princess Minerva Map, Knorda Market Map and the Brush in Teeth Map.
- New Support Conversations
- New Costumes: Lyn's Swordmaster costume, as well as costumes for Marth, Caeda and Tiki.
- New Armor Break Models
- New Weapons / Weapon Attributes: New weapons include Caeda's Wing Spear, Linde's Aura, Navarre's Wo Dao, Minerva's Hauteclere, Tiki's Divinestone and Anna's Bow. New weapon attributes include the ability to swap attack and defense, as well as inflicting additional damage against characters with the same or opposite gender.
This DLC pack will become available at 4pm Pacific Time on February 14th, meaning a very early morning release on the 15th for the UK and Europe. You can either purchase this pack individually for $8.99/£8.09, or get it as part of the game's season pass - which includes this pack, the first pack, and an upcoming third pack, for $19.99/£17.99.
Will you be treating someone special to an afternoon of roses, chocolates, and utterly destructive warfare? Let us know below!