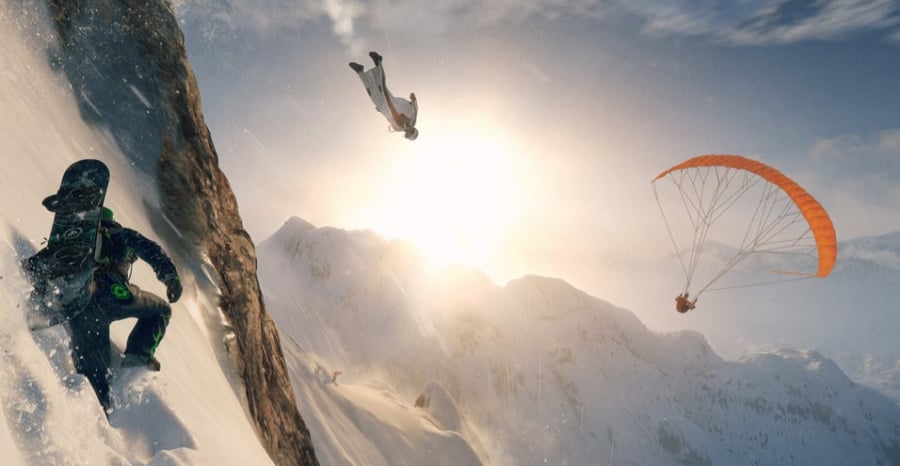 We've known Steep has been on Ubisoft's planned Nintendo Switch release plan for some time, but a new listing on an online retailer in the Netherlands suggests the snowboarding sim could be about to ride the portable mountain imminently.
The Dutch retailer Nedgame is the site in question, and you can pop on there right now and try and purchase a copy for €55 (that's about £49). Unfortunately, attempting to progress past the basket stage see's a message pop in Dutch that translates as:
"Unfortunately, one or more products are sold out during shopping. Adjust your shopping cart and try again. We apologize for the inconvenience."
There's been no word yet if any copies were sold, or whether the game was just updated to have it ready for launch. A similar thing happened with WWE 2K18 last year as copies popping up in the wild saw the buggy wrestling sim appearing in retail shortly after.
Is the Steep experience something you're looking forward to on Switch? It's over a year old now, so some sort of stealth release doesn't seem beyond the realm possibility. Let me us know what you think...
[via nedgame.nl]