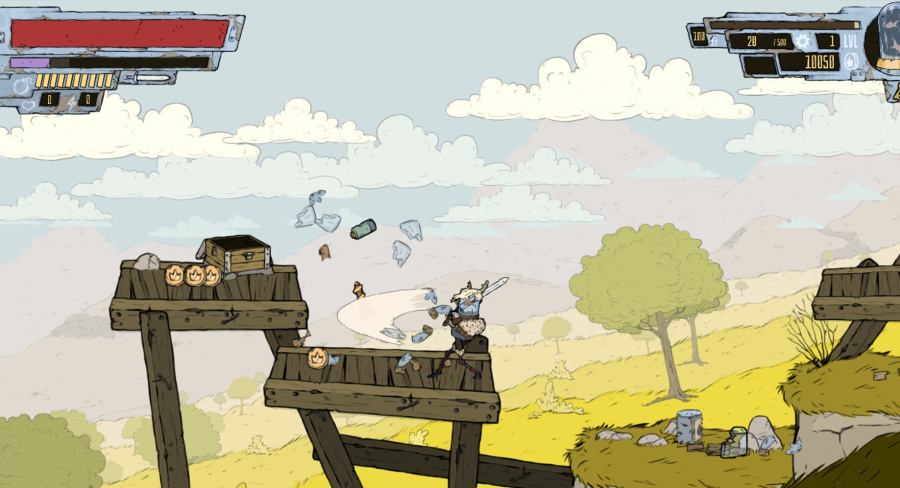 Ever wanted to swing a sword as fish in a robot suit? Well, we're going to make your day right here and now with news that side-scrolling RPG Feudal Alloy will be making its way to Nintendo Switch. This 2D RPG - which casts you in the metal boots of Attu, a medieval-style robot with a fishbowl for a head - embraces that classic, Metroidvania open-ended level design and fills it with bosses, side-quests and all manner of items to help customise your plucky robo farmer-turned-hero.
It's being made by Czech indie studio Attu Games and will feature a, "dynamic action-combat system with swords, grenades, dodges and other special attack moves." So expect plenty of action when it slices and dices its way onto Nintendo Switch in Q3 2018.
What do you guys make of Feudal Alloy's cartoon style and Metriodvania mechanics? Yay or nay? Let us know in the comments! 
[via youtube.com]