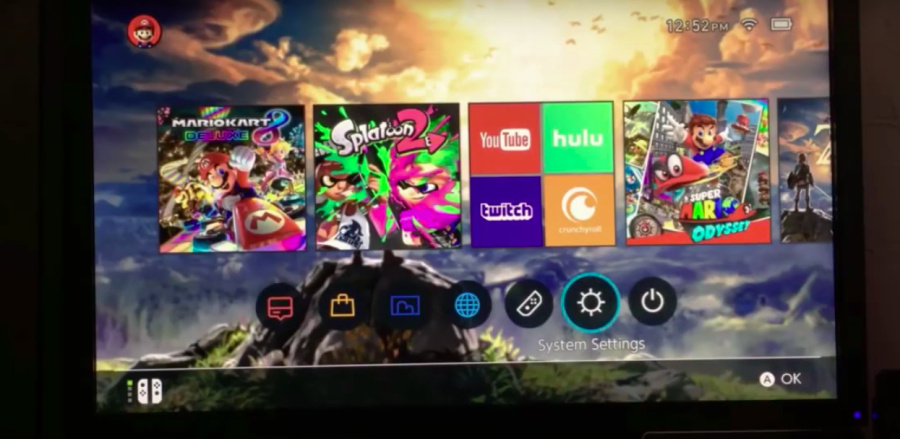 You may have seen a video doing the rounds online which appears to show the next firmware update for the Nintendo Switch. 
The footage shows somebody navigating "update 5.0", which clearly shows streaming apps like YouTube in place, as well as the ability to create chat rooms with friends, group apps into folders and even change the theme of the UI with special wallpapers.
The video - despite being quite poor quality - actually goes into a lot of depth, with various screens and options being displayed, all making it seem quite legit. The original poster said the update would arrive in February and the fact that it was soon taken down (those Nintendo Ninjas, you guys) seemed to be enough to convince many that it was the real deal.
Sadly, it has since been confirmed as fake:
Sources we consider reliable have come forward to indicate to us that this is fake. We're leaving the thread open for now, but take it with more than a grain of salt.
Some viewers pointed out that the YouTube app logo was out of date, and that Mario Kart 8 Deluxe's file size was all wrong.
While we applaud the sheer amount of effort that has gone into creating this footage, the reason it perhaps fooled so many is that all of the showcased ideas are solid, and have in fact been present on other consoles for years. Let's hope that Nintendo choses to include some of these ideas in the real firmware update, so our Switch consoles can finally feel like part of the modern era.